Posts Tagged 'Wilco'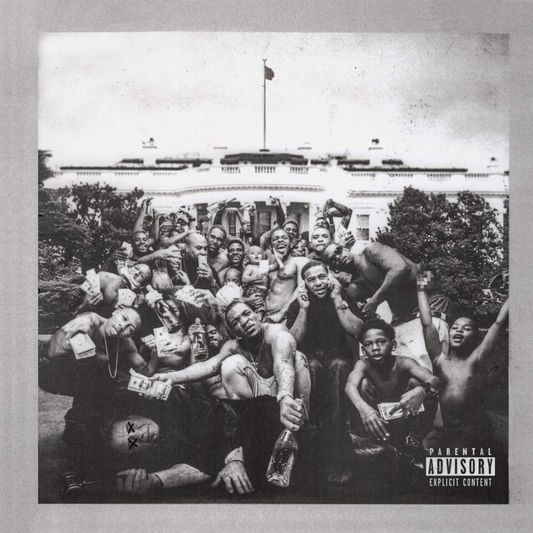 Song of the Day by Eric Berman: Top Albums of 2015
Kendrick Lamar: To Pimp A Butterfly
Kamasi Washington: The Epic
Wilco: Star Wars
Sufjan Stevens: Carrie & Lowell
Bod Dylan: Shadows In The Night
Rudresh Mahanthappa: Bird Calls
Alabama Shakes: Sound and Color
Kurt Vile: b'lieve i'm goin down
Sleater-Kinney: No Cities To Love
The Sonics: This Is The Sonics
Jason Isbel: Something More Than Free
The Bad Plus Joshua Redman
D'Angelo & The Vanguard: Black Messiah
Tame Impala: Currents
FFS (Franz Ferdinand and Sparks)
Courtney Barnett: Sometimes I Sit and Think, Sometimes I Just Sit
Darlene Love: Introducing Darlene Love
Ryan Adams: 1989
Miguel: Wildheart
Hollywood Vampires
The Arcs: Yours, Dreamily,
Father John Misty: I Love You, Honeybear
Paul & The Broken Bones: Half The City
Ike Reilly: Born On Fire
Unknown Mortal Orchestra: Multi-Love
Top Reissues 2015
Miles Davis: At Newport 1955-1975
Bob Dylan: The Cutting Edge 1965-1966 – Bootleg Series Volume 12
Velvet Underground: Complete Matrix
Bruce Springsteen & The E Street Band: The Ties That Bind
Led Zeppelin: Coda
Beach Boys: Party! Uncovered and Unplugged
The Rolling Stones: Live Vault Vinyl/DVD Concert Series
Todd Rundgren: Live at Electric Ballroom 10-23-78
Yes: Seven Shows from Seventy-Two
Neil Young & The Bluenotes: Bluenote Café
Edited: December 15th, 2015
Song of the Day by Eric Berman – "World Away" by Tweedy
Today marks the release date for the first semi-solo outing by Jeff Tweedy of Wilco. Teaming up with his 18 year old son, Spencer and going under the "Tweedy" moniker, the duo have released a sprawling, ramshackle record called Sukierae that brings another double album to mind, The Beatles.
Over its 20 songs, Tweedy cover a vast array of styles which is vaguely reminiscent to The White Album in its scope and some of Paul McCartney's bedroom recordings of his self-titled 1970 debut album in its unfinished sound. "World Away," today's Song of the Day by Eric Berman, also brings to mind the sound of comfortable familiarity and common ground that hearkens back to Bob Dylan & The Band's Basement Tapes from Big Pink in 1967. (I can't wait until that comes out!)
Most of the album's songs are built on drum and guitar grooves that carry the tracks, and songs like the under two minute opener "Please Don't Let Me Be So Understood" which is a rough-shod rockin' blast of unfinished business.
With a backdrop of a diagnosis of lymphoma for Susan Miller Tweedy, Spencer's mother and Jeff's wife, the album was made as a way for the family to bond and heal as she went through chemo treatments. The album's title, Sukierae is also her nickname.
After a few days of playing this record, the early highlights for me include "Low Key" which has a catchy set of lyrics that I predict will become a concert favorite, the melodic "Flowering," and the album's first single "Diamond Light, Pt. 1," which is a wiggy piece of psychedelia that builds to a Wilco-esque noise climax.
Edited: September 23rd, 2014
Song Of The Day by Eric Berman – "A Hard Rain's Gonna Fall" by Bob Dylan and his Band from the "Americanarama Festival" 2013
We live in the day and age of festivals. For music fans, festivals offer bang for the buck providing the opportunity to see numerous bands that you might not ever get to see otherwise at one time and in one place. For musicians, they open up the possibility of gaining a wider audience, particularly with festivals like the annual Pitchfork Music Festival that will be taking place here in Chicago next weekend.
With a roster consisting of mostly up and coming artists, Pitchfork provides a bonanza for inquiring fans who want to discover music they've never heard before.  However, problems arise when a festival offers a group of well established artists who can fill smaller venues by regularly touring and playing to their fan base. With that in mind, the Americanarama Festival rolled into the Chicago market last night with a made-for-aging-rock-fans bill consisting of Bob Dylan, Wilco, My Morning Jacket and Richard Thompson.
While it was indeed a dream lineup, problems arise when the artists are forced to truncate their normal set lists to fit the schedule, resulting in not enough time afforded to acts that deserve it. Case in point was Richard Thompson's criminally short (30 minute) opening set. Thompson and his Electric Trio consisting of Taras Prodaniuk on bass and Michael Jerome on drums took the stage to a sparse audience, and made the best of his time by performing several tracks from his latest album Electric including "Sally B" and "Stuck On A Treadmill," plus his classic "Tear Stained Letter." And while his set was performed well and well received by those in attendance, an artist of Thompson's stature surely deserves better than a perfunctory 30-minute slot with no encore.
Almost immediately after Thompson exited the stage, My Morning Jacket's set began. Although I've been a fan of My Morning Jacket since their first record, they were the only band on the bill that I'd never seen before. ..and of the four bands tonight, they put on the most satisfying set. Jim James was in fine voice as he caterwauled around the stage, and their 75-minute set included fan favorites like "Circuital," "The Dark" and "Masterplan." But when they launched into "I'm Amazed" and followed it with "Victory Dance" their set really took off, making them the band to beat on this night.
Wilco took the stage next to the enthusiastic cheers of a hometown crowd.  And what a treat it was to see them generously share the stage with the opening acts by bringing Richard Thompson out for a guitar-laden extended version of the Fairport Convention classic "Sloth," as well as the Wilco tracks "That's Not The Issue" and "California Stars." Several tunes later, My Morning Jacket joined them for a stomping version of Neil Young's "Cinnamon Girl."
As usual, Wilco's set started out very subdued and on this night really didn't' begin to catch fire until several songs in with "The Art Of Almost" from their latest album, The Whole Love.  Nels Cline was at his usual manic greatness adding the element of Krautrock feedback to "Misunderstood" and playing an extended lyrical solo during a great version of "Impossible Germany" from Sky Blue Sky.
We also got Wilco classics like "Hummingbird" and "Misunderstood," plus two more songs from their latest album, "Born Alone," and "Dawned On Me," that will probably become stalwarts of their set for years to come. While Wilco's set was immensely enjoyable, by adding the cameos and pairing down their usual two and a half hour stage time to 75 minutes, the flow of their set seemed a little disjointed.
Dylan came out next and was enigmatic as ever as he barked the lyrics to a somewhat bewildered audience. As a result, the crowd began to disperse early his set which is a shame because he was far better than I thought he would be, and let's face it, he's Bob Fucking Dylan!
It's been at least seven years since I've seen Dylan in concert and while it's true his voice is pretty much shredded to pieces, his crack band featuring Tony Garnier (bass), Charlie Sexton (guitar), Stu Kimball (guitar), Donnie Herron (pedal steel) and George Receli (drums) more than compensate. Dylan was animated throughout and stuck to singing, playing the piano and harmonica. Unlike his late 1980s shows where his vocals were an unintelligible jumble, this night found him enunciating the lyrics clearly on such classics as "You Belong To Me," "Tangled Up In Blue," "Simple Twist Of Fate" and today's Song Of The Day, "A Hard Rain's Gonna Fall" (The video shown here from an earlier date of the tour is dark, but provides an idea of how he's singing these days).
Dylan dipped into his latest record several times with credible versions of "Duquesne Whistle," "Early Roman Kings" and "Soon After Midnight," and pretty much focused on late-period classics for the rest of his set including "Love Sick" from Time Out Of Mind, "Beyond Here Lies Nothin'" from Together Through Life, "Thunder On The Mountain" from Modern Times and "High Water (For Charley Patton)" from Love and Theft.
While Dylan has been playing the exact same set on every date of this tour, on this night he changed his encore from "Blowin' In The Wind" to "Ballad Of A Thin Man," sending the faithful who stayed to the end home on a high note.
My Morning Jacket Setlist:
1. The Dark
2. Circuital
3. Magheeta
4. Golden
5. Slow Slow Tune
6. Masterplan
7. I'm Amazed
8. Victory Dance
9. Wordless Chorus
10. Phone Went West
11. One Big Holliday
Wilco Setlist:
1. At the Window, Sad and Lonely
2. When the Roses Bloom Again
3. What Light
4. Misunderstood
5. Poor Places
6. Art of Almost
7. Sloth (with Richard Thompson)
8. California Stars (with Richard Thompson)
9. That's Not the Issue (with Richard Thompson)
10. Hummingbird
11. Impossible Germany
12. Cinnamon Girl (with My Morning Jacket)
13. Born Alone
14. Dawned on Me
Bob Dylan Setlist:
1. Things Have Changed
2. Love Sick
3. High Water (For Charley Patton)
4. Soon after Midnight
5. Early Roman Kings
6. Tangled Up in Blue
7. Duquesne Whistle
8. She Belongs to Me
9. Beyond Here Lies Nothin'
10. A Hard Rain's A-Gonna Fall
11. Blind Willie McTell
12. Simple Twist of Fate
13. Thunder on the Mountain
14. All Along the Watchtower
Encore:
15. Ballad Of A Thin Man
Edited: July 13th, 2013
Song Of The Day by Eric Berman – "Company In My Back" (Live Version from Kicking Television) by Wilco
Live albums. They are the most maligned recordings by critics, yet the fans just love them. You don't believe me? Ask Peter Frampton, The Allman Brothers, Led Zeppelin, Yes, Lynyrd Skynyrd, The Rolling Stones, David Bowie, Neil Young, Neil Diamond, Little Feat, The Who, Lou Reed, Cheap Trick and Kiss to name a few, who have made classic live albums and have benefitted from huge sales. Heck, live albums are so ingrained in our pop culture, that you can probably name each of the live albums I'm referring to above, just by the list of artists.
In the pantheon of music recordings, live albums live kind of a lowly life. For some they are seen as stop-gap product put out by artists who feel the need to keep their brand in the heads of their fans while they take the time to rejuvenate their creative juices between projects. Artists and record companies alike issue them in order to fulfill contracts. Many love live albums because they act as a souvenir and a powerful reminder of a great night out at a concert they've been to, or a concert they would have loved to have seen. Then there are those who love them because they provide an opportunity for us to hear a band stretch out and jam the way they never do in the studio, with warts and all.  And when an artist releases a live album, they get to create their own reality, by mixing applause and audience participation wherever they want, in order to heighten the "live" experience.
Perhaps, my favorite of all live albums is "Kicking Television" by Wilco, which is why I have singled it out for today's Song Of The Day. The album was recorded over four days at the Vic Theater in Chicago (the band's home turf) in May of 2005, and captures the group touring behind "A Ghost Is Born", one of their best albums. It was also the first tour and record to feature the great guitarist Nels Cline and crucial multi-instrumentalist Pat Sansone in the lineup. The addition of these two members had solidified the Wilco lineup, which remains the same to this day. The shows were also filmed for a proposed DVD, but it never came to fruition. While the record focused mainly on material from "Ghost" and "Yankee Hotel Foxtrot," it does offer a pretty good representation of what the band was about at the time. It also features some of the walls of feedback the band uses to great effect during performances. The double disc collection features 23 tracks, while the vinyl release adds an additional eight bonus tracks over the four record set.
Another one of the greatest live albums of all time is Talking Heads' "Stop Making Sense" which captured the expanded version of the group on tour behind the album "Speaking In Tongues." The show was captured on film from the Pantages Theater in Hollywood by Jonathan Demme in what most critics believe to be the very best concert film of all time. Having seen the tour when it came to the Forest Hills Tennis Stadium in New York, I can attest to how great this version of the Heads was at the time.
Critics also generally agree that James Brown's "Live At The Apollo" was one of the greatest live recordings of all time. The album was recorded at the Apollo Theater in Harlem in October of 1962, and was released by King Records the following year. Brown funded the recording himself when King records balked at the idea that a live record could make money for the company. While no live album could fully capture the power of the Godfather Of Soul in full action, this album does manage to capture a fair share of the excitement Brown was able to create on stage.
Some of my favorite live albums over the years include Lou Reed's "Rock 'n' Roll Animal" from 1974 which also had a sequel from the same Academy Of Music show in the album "Lou Reed Live" the following year. David Bowie's "David Live" is one the critics particularly hated. The 1974 double album captured from the Tower Theater in Philadelphia while on tour behind "Diamond Dogs," was reissued on CD several years ago with the correct running order of the show restored, making it much better listening experience. Then there's Grateful Dead's "Europe '72" from the band's first European tour where they introduced many new songs into their repertoire that are now considered classics. Last year, Grateful Dead productions released all of the concerts from the tour into a mammoth 73 CD set.
There are literally thousands of live albums littering the musical landscape, but I'd be remiss if I didn't mention the following favorites of mine including Neil Young's "Rust Never Sleeps"/"Live Rust" albums recorded on tour in 1978, Kraftwerk's "Minimum/Maximum" recorded in 2004 (it was also one of the best concerts I've ever seen for its visuals), Sam Cooke's "Live At The Harlem Square Club 1963," Simon & Garfunkel's "Live In Central Park" (mainly because I was there), Roy Orbison's "A Black And White Night" (featuring Orbison backed by an all-star band that included Elvis Costello, Tom Waits, Bruce Springsteen, Bonnie Raitt, kd lang, Jackson Browne and many others), Gram Parsons and the Fallen Angels  "Live 1973" which was recorded at Ultrasonic Studios in Long Island for broadcast on WLIR FM, John Coltrane's "Live At The Village Vanguard" from 1963, Miles Davis' "Complete Cellar Door Recordings" from 1970, Bob Marley's "Live" from 1976, Nirvana's "MTV Unplugged" and Frank Zappa's "Zappa In New York."
OK, so I've covered my favorites and purposely excluded some of the classics. What are your favorite live albums and why?
Edited: January 24th, 2013
Song Of The Day by Eric Berman – "The Ruling Class" by Loose Fur
I love a good whistle! Not enough songs these days feature the old pucker up and blow that you can take with you anywhere you go. So, whenever I come across a song that features a good blow, you know I'm gonna have to bring it to your attention. Such is the case with this Jeff Tweedy-penned-and-sung classic from his side band Loose Fur (that's a pun on Lucifer, in case you were wondering). Loose Fur consists of Glen Kotche on percussion, who at the time of their first record was not yet a member of Wilco, and longtime Wilco collaborator Jim O'Rourke. The group formed in 2000 when Tweedy was asked to participate at The Noise Pop Festival in Chicago. Tweedy chose O'Rourke as a collaborator because he liked the orchestral approach O'Rourke took on the arrangements of his 1997 "Bad Timing" record. Loose Fur's then-unreleased debut record had a great influence on the recording of Wilco's "Yankee Hotel Foxtrot" album, to the point that Kotche was asked to replace Ken Coomer on drums in the band and O'Rourke was brought in to remix the record, much to the chagrin of longtime Wilco member Jay Bennett. As a result, "Foxtrot" was Jay Bennett's last record with the band. The release of the first Loose Fur album was held back until 2003, in favor of releasing Wilco's now-reworked "Foxtrot." In 2005, Loose Fur reconvened and recorded their second record "Born Again In The U.S.A." featuring songs with lyrics written by O'Rourke. This time, the resultant recordings sounded more in line with the experimental approach of Wilco's "Ghost Is Born" album. Several Loose Fur songs have crept into the Wilco repertoire including this song and "Laminated Cat" from their first album.
Edited: October 11th, 2012
Song Of the Day by Eric Berman – "The Jolly Banker" by Wilco
Back in 1997, British political folkie Billy Bragg joined forces with all-American rock band Wilco to compose and record music for lyrics left behind by the late, great Woody Guthrie. The recordings resulted in the two-volume "Mermaid Avenue" albums. Some songs were recorded by Bragg backed by Wilco and some were just Wilco songs. This one is just a Wilco recording featuring the 1997-lineup with Jay Bennett on piano and organ. Last week, both "Mermaid Avenue" albums were re-released along with a third disc of 17 previously unreleased or hard to find recordings from the sessions, and a documentary DVD about the recording of the record. Here is a cover of a song Woody Guthrie did get a chance to record on his own, and, although it's been available to stream since 2009, it makes its debut on the third disc of previously unreleased recordings.
Edited: April 26th, 2012
Song Of The Day by Eric Berman – "Old L.A." by New Multitudes
While Bruce Springsteen tries to turn himself into Woody Guthrie by writing socially conscious lyrics (that are nebulous at best) and adopting a faux Oklahoma accent, the spirit and songs of Woody are alive and well in the form of New Multitudes. Marrying new music to lyrics left behind by Woody Guthrie is not a new idea, and Woody certainly left behind some great unrecorded lyrics. It had been done before to great effect by Billy Bragg and Wilco on their two essential "Mermaid Avenue" records. Timed to celebrate Woody's 100th birthday, comes "New Multitudes" featuring Jay Farrar (Son Volt, Uncle Tupelo), Will Johnson (Monsters Of Folk, Centro-Matic), Anders Parker (Gob Iron, Space Needle) and Yim Yames (My Morning Jacket). The album is sonically reminiscent of classic Crosby, Stills, Nash & Young and Fleet Foxes, and is certainly the best folk album released this year. It's also a solid follow-up in the tradition of the "Mermaid Avenue" records and a deserving tribute to one of America's greatest songwriters. The twelve track album is available in a deluxe version that adds on a second disc with eleven more songs.
Edited: March 15th, 2012
Song Of The Day by Eric Berman – "Dawned On Me" by Wilco
While their last album left much to be desired, the latest Wilco record, "The Whole Love," is up there with their best work. They are back in Chicago this week for a run of shows dubbed "The Incredible Shrinking Tour" playing five nights in a row with each one at a smaller venue. I will be seeing them tonight at the Riviera which is a large club. This performance is from a mini concert they performed on David Letterman this past September.
Edited: December 13th, 2011
Song Of The Day – "Behold A Marvel In The Darkness" by Deerhoof with Jeff Tweedy
One of the key cuts from Deerhoof's essential album "Deerhoof Vs. Evil" gets the cover treatment by Jeff Tweedy with an assist from his son Spencer on harmony vocals. Released a few weeks ago as a split 7″ single on the Polyvinyl label with a B-Side by Spencer Tweedy's group The Racoonists. Dad lends his talent to their track too!
Edited: October 17th, 2011
Song Of The Day – "I Might" by Wilco
Here we have Jeff Tweedy going all David Cassidy on us in the vocal department on this song from their latest long player "The Whole Love." This one was recorded live on David Letterman's show last month. Plain and simple…Wilco are the best American band out there today!
Edited: October 8th, 2011
Song Of the Day – "I Might" by Wilco
Brand spanking new and hot off the presses is this new song from the forthcoming Wilco album. Not exactly sure how I feel about the song yet, but I'm sure it will insinuate itself with me at some point.  See for yourself…
Edited: June 26th, 2011
Song Of The Day – "Company In My Back" by Wilco
The great debate between Wilco fans is are they better when going all wiggy experimenting on albums like "A Ghost Is Born" and "Yankee Hotel Foxtrot," or is the more concise Wilco of "Summerteeth" and "Sky Blue Sky" your cup of tea. I like them both…but the nod goes to the proggy Wilco.  With the addition of ace guitarist, Nels Cline, they were bound to get more experimental and for a couple of records they were the most exciting band in America…before they pulled in the reigns a bit for their last two releases.  That said, they still are one of the best bands out there today…and this song is my absolute favorite track in their canon.
Edited: January 18th, 2011