Posts Tagged 'Sleater-Kinney'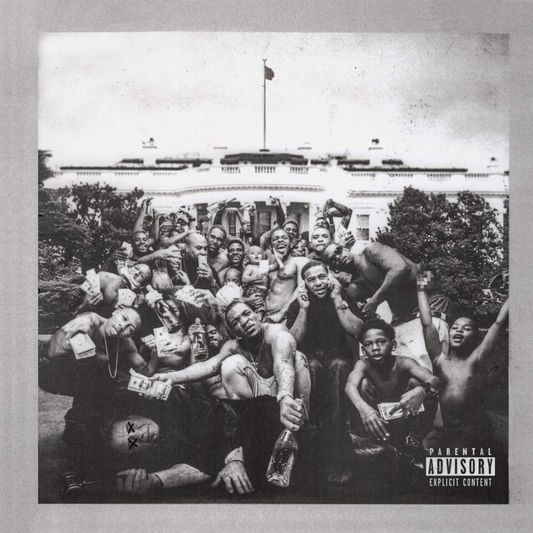 Song of the Day by Eric Berman: Top Albums of 2015
Kendrick Lamar: To Pimp A Butterfly
Kamasi Washington: The Epic
Wilco: Star Wars
Sufjan Stevens: Carrie & Lowell
Bod Dylan: Shadows In The Night
Rudresh Mahanthappa: Bird Calls
Alabama Shakes: Sound and Color
Kurt Vile: b'lieve i'm goin down
Sleater-Kinney: No Cities To Love
The Sonics: This Is The Sonics
Jason Isbel: Something More Than Free
The Bad Plus Joshua Redman
D'Angelo & The Vanguard: Black Messiah
Tame Impala: Currents
FFS (Franz Ferdinand and Sparks)
Courtney Barnett: Sometimes I Sit and Think, Sometimes I Just Sit
Darlene Love: Introducing Darlene Love
Ryan Adams: 1989
Miguel: Wildheart
Hollywood Vampires
The Arcs: Yours, Dreamily,
Father John Misty: I Love You, Honeybear
Paul & The Broken Bones: Half The City
Ike Reilly: Born On Fire
Unknown Mortal Orchestra: Multi-Love
Top Reissues 2015
Miles Davis: At Newport 1955-1975
Bob Dylan: The Cutting Edge 1965-1966 – Bootleg Series Volume 12
Velvet Underground: Complete Matrix
Bruce Springsteen & The E Street Band: The Ties That Bind
Led Zeppelin: Coda
Beach Boys: Party! Uncovered and Unplugged
The Rolling Stones: Live Vault Vinyl/DVD Concert Series
Todd Rundgren: Live at Electric Ballroom 10-23-78
Yes: Seven Shows from Seventy-Two
Neil Young & The Bluenotes: Bluenote Café
Edited: December 15th, 2015
Song Of The Day by Eric Berman – "See No Evil/Ask The Angels" by Wild Flag
The Pitchfork Music Festival in Chicago is kind of a humbling experience for me since it never fails to point out how out of touch with today's music scene I really am. Sure I try to keep up with new music, probably way more than those in my cohort, but it's always an eye opener coming upon groups I've never heard of that most of the crowd know very well. I guess the point of me attending the festival is that I always come away with a new group of artists I've never heard of before. Day two of the festival was no different, although the offerings were a mixed bag. The highlight was Carrie Brownstein and Janet Weiss' new band post Sleater Kinney, Wild Flag. The highlight of their set was the superb choice of cover tune by opening with "See No Evil" originally by Television from their 1977 album "Marquee Moon." Wild Flag certainly prove that middle age women can still rock! Other highlights of today included Atlas Sound who is Bradford James Cox's solo project when he's not with Deerhunter. I've posted music by him before in this space and today it was just him with an acoustic guitar and a bank of pre-recorded tracks and effects. Another impressive group was New York City's Cults whose 1960s girl-group influenced set struck a chord with the crowd. They're a group I will look into further for more music. Sleigh Bells made their second Pitchfork appearance and this time they were much improved. They've added a guitarist and Alexis Krauss has turned into a formidable cheerleader, strong enough to stand up to the ear-splitting crunch supplied by partner Derek Miller and touring second guitarist Jason Boyer. Hip hop was well represented by Danny Brown from Detroit Michigan who created his own brand of mayhem that spread throughout the crowd creating an exciting, but very uncomfortable situation for those who like to listen to music instead of push and dive over people. Last up was headliner Grimes. I posted a song by her a few days ago and while she faithfully reproduced her tracks verbatim from her record, much of the nuance that makes her so interesting on record was lost on the much enamored throng. Other acts from today included Cloud Nothings who despite the downpour kept on playing until they were forced to cut their set short, Flying Lotus who is Steve Ellison a hip-hop producer who supplies all of the bumper music on MTV's "Adult Swim," and finally British dance pop sensations, Hot Chip whose set we only saw a few songs of before moving on. Festivals are all about choices…and with Hot Chip we made ours. All in all, a good day of music. Now it's on to day three…
Edited: July 14th, 2012
Song Of The Day by Eric Berman – "Something Came Over Me" by Wild Flag
Featuring members of Sleater-Kinney, Helium and The Minders, Wild Flag joined forces last year labeled a supergroup. I always thought supergroups happened when members of really well-known bands came together to form new bands with even more marquee strength. With Wild Flag, Sleater-Kinney is the only band of the three that ever made a dent into the larger consciousness of rock fans…but I quibble. More interesting is band member, Carrie Brownstein, who currently stars with SNL comedian Fred Armisen in the hilarious sketch comedy show "Portlandia" which spoofs the hipster culture of Portland Oregon.
Edited: January 17th, 2012
Song Of The Day – "Romance" by Wild Flag
They're a little bit garage rock…they're a little bit Go-Gos! Wild Flag features Carrie Brownstein and Janet Weiss from the band Sleater-Kinney, Rebecca Cole from The Minders and Mary Timony from Autoclave. Not exactly the super group that the media has labeled them, but a tight band whose first album was released this week. They're off to a good start!
Edited: September 16th, 2011