News for December 2012
New Year's Eve Song Of The Day by Eric Berman – "In The Year 2525″ by Zager and Evans
Denny Zager and Rick Evans met in college in Nebraska in the early 1960s and began playing music together. They wrote the song in 1964 and recorded it and released it on the local Truth record label in 1968.
Once the song became a regional hit on radio stations in Nebraska, the duo was picked up by RCA records who released it nationally where it reached the top of the charts for six weeks during the summer of '69, just in time for man's first steps on the moon. It was also the number one record in the country during the Woodstock Music and Arts Festival further cementing its message with the hippie generation.
While the duo was never able to follow its sole smash hit up with anything substantial on the charts, they still remain involved in music to this day. Zager makes custom guitars (Zager EZ-Play Custom Guitars) and Evans continues to perform solo.
Edited: December 30th, 2012
Song Of The Day by Eric Berman – "Rock On" by David Essex–
It was the era of T. Rex's "Electric Warrior," David Bowie's "Ziggy Stardus"t and Lou Reed's "Transformer." Glam rock was all the rage as were Roxy Music, Mott The Hoople and The New York Dolls. And there was also a new brand of power pop taking the charts by storm at the same time with hits like "Little Willie" by Sweet, "Go All The Way" by Raspberries and later "Saturday Night" by Bay City Rollers.
Enter David Essex…British actor and future glam rock pinup star. Essex had an acting career appearing in the musical Godspell in 1971 and later in the film That'll Be The Day where he came to the attention of British and American audiences alike.
So it was just a matter of time for him to take on the world of recorded music with this self-penned two-time hit from 1973. The bass player on this sinuous track is Herbie Flowers who went on to play bass for David Bowie on the album "Diamond Dogs" the following year. This song is the ultimate glam-pop confection, a sticky piece of ear candy with a slicing string arrangement and echo-laden bass riff. It should be no surprise that the track made it into the U.S. top five by 1974. Such was the popularity of the song that it would eventually top the charts again in 1988, when it was recorded by TV soap opera star Michael Damien.
While Essex will forever be associated mainly with this song in America, and perhaps his appearance in Jeff Wayne's musical interpretation of "The War Of the Worlds" from 1978, he has led a long acting career primarily in the UK, where he has performed in the musicals "Evita" (and scored the top-five British hit "Oh What A Circus."), "Aspects Of Love" and "Footloose." Today, Essex continues to act on stage and on British TV in "The EastEnders."
Edited: December 30th, 2012
Song Of the Day by Eric Berman – "Fatback" by J.J. Johnson Sextet
By the time of the 1960 sessions that resulted in the album "J.J. Inc." (and today's Song Of The Day), J.J. Johnson had been an established figure in Jazz for about 18 years, having already played with the likes of Miles Davis, Benny Carter, Count Basie, Max Roach, Elvin Jones and Charlie Parker. By this time, he had also released a very successful series of recordings with fellow trombone player, Kai Winding, under the moniker "Jay and Kai." (The duo would continue to record together on and off into the 1980s.)
Johnson was as well known for his composing as he was for his trombone playing, creating large-scale works that melded classical and jazz music together. His six movement suite called "Perceptions" became a cornerstone composition of The Third Stream movement in Jazz. (A loose-knit group of musicians and composers including Duke Ellington, George Gershwin , Aaron Copeland and Leonard Bernstein, who wrote music that combined elements of jazz and classical music.)
The Sextet on this album consisted of a group of then-up and comers including Freddie Hubbard on trumpet, Clifford Jordan on tenor sax, Cedar Walton on piano, Arthur Harper on bass and Albert "Tootie" Heath. Johnson not only plays the trombone on the date, but also wrote, arranged and conducted the session. Check out Johnson's relentlessly swinging soloing on this track backed by an air-tight rhythm section of bass, drums and piano.
By the 1970s, Johnson moved west to Hollywood (urged on by Quincy Jones) and began scoring movies including the classic soundtracks to the Blaxploitation flicks "Across 110th Street" and "Cleopatra Jones." He also had success writing music for television including stints writing for the series "Starsky and Hutch" and "The Six Million Dollar Man."
After a long break away from performing, in which he cared for his ailing wife, Johnson returned to performance from the late 1980s through the late 1990s. He was diagnosed with prostate cancer and committed suicide by a self-inflicted gunshot wound on February 4, 2001.
In the liner notes for the CD reissue of this album, contemporary jazz trombonist Steve Turre sums up Johnson's influence this way: "He did for trombone what Charlie Parker did for saxophone. He brought the trombone into the modern world with a unique conception that affected all those who came after him and set the standard that is yet to be matched."
Edited: December 29th, 2012
Song Of The Day by Eric Berman – "Wings" by Tim Buckley
My sister is seven years my senior, and growing up she was my biggest musical influence introducing me to artists and albums I would have never otherwise discovered at such a young age. And so it was back in 1972 when she brought Tim Buckley's album "Goodbye And Hello" home when I was eleven years old.
To be honest, it took me years to actually get into Tim Buckley because the combination of his ethereal brand of psychedelic folk music combined with my young age made the music somewhat incomprehensible to me, and it was enough of an obstacle to keep my interest in his albums distant at best. Meanwhile, she continued to follow Buckley's career adding Buckley's Lorca and Greetings From L.A. albums to her collection. At the time I felt that Lorca was unlistenable, but I did, in fact, learn to like the more rock oriented Greetings album.
Fast forward about eight years, and I finally really began to understand the cosmic wonder of Buckley's music, and began to enjoy his unique way of singing. Over the years, I began to seek out as much of his recorded output as I could, and especially came to love his exceptional 1969 albums Happy Sad and Blue Afternoon. Further cementing my appreciation of Buckley was his wide-eyed and super-psychedelic performance of "Song To A Siren" from The Monkees TV show.
One of the few albums I never owned before today when I went shopping in a used record store (and had only heard parts of), was Buckley's eponymously titled debut record from 1966. With a band that included Lee Underwood on guitar, Van Dyke Parks on piano, harpsichord and celeste, Billy Mundi (from Mothers Of Invention & Rhinoceros) on drums and James Fielder on bass, Buckley's debut was a much more straightforward pop and rock affair than what was to follow, including great songs like "Understand Your Man," "Aren't You The Girl" and today's Song Of The Day.
What gets me about "Wings", as well as the rest of the record, is the whole late '60s audio mise en scene happening in the instrumentation and production. It all comes right down to the band's secret weapon, Van Dyke Parks, who was an in-demand session musician (The Mothers Of Invention Freak Out – they also asked him to join the group, The Byrds' Fifth Dimension) before working with Buckley. He would later go on to co-write and work on The Beach Boys' legendary Smile album and Judy Collins' Who Knows Where The Time Goes, whose instrumentation makes it a piece with other albums of the day from Fred Neil and Tim Hardin.
Rhino Records' collector label, Handmade, released an expanded version of this album last year featuring the mono and stereo versions of the album, plus 23 previously released recordings made around the time of the sessions for the album.
Edited: December 28th, 2012
Song Of The Day by Eric Berman – "Requiem For John Hurt" by John Fahey
I buy most of my music these days on line. I either purchase from Amazon where I can take advantage of free shipping, eBay where I can score clean copies of used records or directly from record labels like Polyvinyl and Third Man Records.
Earlier today I got a rush and went down to a small independent record store in Barrington, Illinois called Rainbow Records with my friend. I had been to Rainbow once before on Black Friday Record Store Day and thought the store was pretty cool, so I made a mental note to come back again sometime.
Rainbow Records is owned by a fellow record geek named John Thominet, who is the fifth owner of the store that began in the 1970s. While there, I picked up a few used records including Tim Buckley's first album (which I've never owned on vinyl) and a 1970 live double album by The Butterfield Blues Band. I also purchased The Rolling Stones' "Some Girls Live" (Houston Texas 1978) which is seeing its first release on vinyl, and a reissue of John Fahey's 1968 album "Requia and other compositions for guitar solo."
I had been interested in the Fahey album, because I love his solo guitar playing and it also includes an experimental four-part piece called "Requiem For Molly" which takes up most of side two and is not unlike The Beatles' "Revolution No. 9" with solo guitar interspersed throughout the montage. Today's Song Of The Day is the album's lead-off track that pays tribute to Mississippi John Hurt, who had at the time recently passed away. John Fahey on this track: "He was in his quiet way, a very great man, and I deeply mourn our loss of him. So, I wrote this requiem for him, about him, but I play it the way Charley Patton would have played it."
But I got a lot more than records during my visit to the store…I got a great atmosphere and the feeling of community (similar to that of our weekly vinyl gathering at a local bar), but in a record store setting with people of all ages. There were a couple of teenagers at the store who were buying records that I generally take for granted because I've had them for so long. Through their eyes, records like an original pressing of Steely Dan's "Can't Buy A Thrill" and The Clash's "Sandinista" were real finds. I really dug the genuine enthusiasm coming from these young record collectors…they reminded me of…well, me…
With the store's owner and my buddy John also chiming in on the conversation, we were having a great time together. And with prices that are comparable to what I normally spend on eBay for records, that feeling of community, my friends, is something you can't possibly get on line.
Edited: December 27th, 2012
Song Of the Day by Eric Berman – "Mother People" by The Mothers Of Invention
Every Christmas Eve through Christmas morning I manage a homeless shelter in an area church. It gives the regular workers a night off on their holiest of holidays, and it is something that I find very rewarding. Inevitably every year, I either get home after, or someone comes up to me during the 15 hour shift to tell me of some celebrity who has passed. So it was that I came home today, not only to the news that we lost the great actors, Jack Klugman and Charles Durning, but we also lost Ray Collins of The Mothers Of Invention.
Collins was the lead vocalist for the Mothers on their first four albums "Freak Out," "Absolutely Free," "We're Only In It For The Money" and "Cruisin' with Reuben And The Jets." Today's song of the day comes from the Mother's album "We're Only In It For The Money" (1968) which was a parody of the flower-power movement of the late 1960s. Ray Collins left the Mothers temporarily during the recording sessions for this album, only to rejoin in time for the "Cruisin'"sessions that took place at the same time.
Now, back to the homeless shelter…it was also six years ago, while managing the shelter on Christmas Eve, that I was told the sad news that James Brown had died. Being that a large part of the guest population at the shelter that year was African American, I felt it behooved me to break the news that "The Godfather Of Soul" had perished during the night during the guests' morning cigarette break, for which I was the chaperone.
What ensued was one of the liveliest and most loving musical conversations I've ever been a party to, as we discussed our favorite James Brown songs, moves and performances, from an artist that certainly touched all of our lives. Just goes to show, that no matter what your economic or ethnic background, music is something we all share and have in common! Peace On Earth!
Edited: December 25th, 2012
Song Of The Day by Eric Berman – "The Nutcracker Suite" by Les Brown & His Band Of Renown
The story of The Nutcracker was inspired by E.T.A. Hoffmann's 'The Nutcracker and the King Of Mice' and was presented to Russian composer, Peter Ilyich Tchaikovsky, by Marius Petipa who was maître de ballet of the Imperial Theater from Dumas. Tchaikovsky was unmoved by the prospect of writing a ballet for the story and was practically strong-armed into doing so. At the same time, he was also writing an opera called 'Yolanta.'
Work on the ballet was put on hold when Tchaikovsky took a trip to America for the opening of Carnegie Hall. It was there he was introduced to the musical instrument the celeste. A celeste is like a piano, but instead of mallets hitting strings like they do in a piano, mallets hit metal plates on the celeste giving the instrument a kind of woozy bell-like sound. The celeste inspired him to write "The Dance Of The Sugar Plum Fairy" and finish the ballet upon his return, so he could introduce the instrument to Russia. Upon its debut, "The Nutcracker" was widely panned, and the opera, "Yolanta," was hailed as a great success…
Fast forward to 1957, by now Tchaikovsky's "Nutcracker" is considered the classic it has rightfully become (does anyone remember "Yolanta?"), and arranger Frank Comstock writes this jazz arrangement of the piece for Les Brown & His Band Of Renown to record. They, in turn, record it for the album "Concert Modern" and history is made again.
While I adore listening to the classical recordings of this gorgeous piece of music, especially Eugene Ormandy & The Philadelphia Orchestra's late 1960s interpretation on the Columbia label, Les Brown takes the cake for recording the most satisfying and enjoyable adaptation of the piece. Today, the piece is kept current by annual performances by the very superb Brian Setzer Orchestra.
Edited: December 24th, 2012
Song Of The Day by Eric Berman – "This Ain't No Picnic" by Minutemen
I've been spinning tracks by San Pedro's Minutemen all day, since it was 27 years ago today (12/22) that lead singer, D. Boon, died in a car wreck. Minutemen were such an important band to me and my cohort back in the early 1980s. They were a band that cut through the image-centered video-centric MTV acts that dominated the music scene, with a healthy dose of punk rock realism.
D. Boon was a visionary poet who regularly tackled the subjects of racism, politics and the plight of the working man, while musically he had a mean streak of funk running through his veins. With super bassist Mike Watt and "the funky drummer" George Hurley by his side, this punk rock political power trio totally changed the way I listened to music.
In action, D. Boon would lumber over and pulverize his guitar in a hyperactive fury of flying sweat, while Mike Watt would anchor the songs totally locked-in with George Hurly like the precision funk machine these two literally were. I saw them several times at the legendary Hoboken, NJ club, Maxwells, and even got to meet D. Boon once when he came out after a show to hang with the fans. First time I saw them was at the now-defunct New York City club, The Peppermint Lounge, which was also a hot spot for dancing during the '70s disco era.
Today's Song Of The Day comes from a Minutemen album, that in my estimation, is one of the most important records of the 1980s. The sprawling 1984 double album, "Double Nickels On The Dime," is a non-stop festival of jazz, country, folk, funk and punk that is spot-on lyrically, and musically all over the map (in the best way possible). It's an exhaustive 45 track stew with low-key musings ("History Lesson Pt. 2"), cow-punk guitar rave-ups ("Corona" – better known as the them to the MTV series Jackass),rocking diatribes ("Political Song For Michael Jackson To Sing,") and low-down funk ("Jesus And Tequila") – and that's barely the tip of the iceberg.
If you've never heard of Minutemen before, the excellent documentary "We Jam Enono – The Story Of The Minutemen" is essential viewing, featuring hours of rare footage, classic interviews and interviews with the surviving members of the band.
Edited: December 23rd, 2012
Song Of The Day by Eric Berman – "Doing The Santa Claus" by Huey "Piano" Smith and the Clowns
Christmas "Nawlins" style, and one of my all-time favorite holiday records, to boot! Originally released in 1962 on the Ace label, Twas The Night Before Christmas is a hoot to listen to with some of the coolest Christmas songs this side of The French Quarter. We gave this album a spin at our weekly vinyl gathering at a local bar last week, and there was a couple dressed up in Santa outfits dancing away to this irresistible record.
Smith was one of the most important figures to come up in New Orleans during the rock 'n' roll era, right up there with Fats Domino, writer Dave Bartholomew, Lee Dorsey and Allen Toussaint. At an early age, he fell under the influence of Professor Longhair and later became an in-demand session player, playing piano on Little Richard's early Specialty sessions, and also on Smiley Lewis' classic single "I Hear You Knocking."
In 1957, Smith formed the clowns with Bobby Marchan, a female impersonator, and scored the top-five hit "Rockin' Pneumonia and the Boogie Woogie Flu." They scored again a year later with two hits on the same single (no less) with their signature song "Don't You Just Know It" (featured as a prior Song Of The Day) on the A-side and "High Blood Pressure" on the flip.
Smith also wrote and played all of the instruments on the Frankie Ford hit, "Sea Cruise," and would have been the lead singer on the track, if Ace Records hadn't erased his vocals in favor of Ford's for the single. (That's how the industry worked back then, and the rest is just history, my friends.)
Bobby Marchan left The Clowns in 1960 and was replaced by female vocalist Gerry Hall featured on this festive favorite. Mac Rebennak (aka Dr. John) is also heard on this track, not playing piano, but playing guitar and singing. Smith gave up rock and roll completely many years ago in favor of joining Jehovah's Witnesses.
Edited: December 22nd, 2012
Song Of The Day by Eric Berman – "I Love Blues" by Wes Montgomery
Perhaps one of the greatest guitarists in Jazz, right up there with Django Reinhardt, Grant Green, Charlie Christian, Gabor Szabo and George Benson! Wes Montgomery only walked this earth for a short time, but he left behind a lasting legacy of recordings that never fail to astound.
Montgomery hailed from Indiana and idolized the guitar playing of Django Reinhardt and Charlie Christian. He didn't begin to play the guitar until the age of 20, and then primarily lead his own small groups. He recorded sessions with the likes of Wynton Kelly, Jimmy Smith, Milt Jackson, Cannonball Adderly and Nat Adderly, and was once recruited by John Coltrane to join his group, although he declined in favor of leading his own.
Throughout the 1960s, he recorded prolifically for the Riverside, Verve and A&M record labels and was nominated for many Grammy Awards, winning one in 1966 for his recording of "Goin' Out of My Head."
The other day, a friend of mine sent me a link to this Live 1965 Wes Montgomery performance, and after watching the whole thing (that's 78 jaw-dropping minutes of greatness), I was floored enough to make it my Song Of The Day for today.
The genesis of the performance is from a DVD series called Jazz Icons and if the quality of the other volumes in the series is this good, I'm going to have to check them all out. The DVD features three pro-shot performances from 1965, filmed in Holland, Belgium and England. The combo work and guitar playing is superb throughout, and I particularly like listening to the between song comments and conversations.
The Holland set features Wes Montgomery on guitar, Pim Jacobs on piano, Ruud Jacobs on bass and Han Bennink on drums performing "I Love Blues," "Nica's Dream," "Love Affair" (rehearsal) and "The End Of A Love Affair." The Belgium combo includes Montgomery, Arthur Harper on bass, Harold Mabern on piano and Jimmy Lovelace on drums on the tunes "Impressions," "Twisted Blues," "Here's That Rainy Day," "Jingles," and "Boy Next Door." The final performance hails from England and features Montgomery with Rick Laird on bass, Stan Tracey on piano and Jackie Dougan on drums performing the songs "Four On Six," "Full House," "Here's That Rainy Day," "Twisted Blues" and "West Coast Blues."
The Jazz Icons series also includes volumes by Dexter Gordon, Sarah Vaughan, Dave Brubeck, Charles Mingus, John Coltrane, Duke Ellington, Sonny Rollins, Cannonball Adderly, Bill Evans, Rahsaan Roland Kirk, Lionel Hampton, Oscar Peterson, Nina Simone, Anita O'Day, Jimmy Smith, Woody Herman, Coleman Hawkins, Errol Garner, Art Farmer, Art Blakey, Ella Fitzgerald, Quincy Jones, Louis Armstrong, Chet Baker, Dizzy Gillespie, Buddy Rich, Thelonious Monk and Count Basie.
Shortly after reaching wide acclaim in 1968, Montgomery suffered a heart attack at home and died at the young age of 45 years old. There's precious little footage available of Montgomery in action, so it is a blessing to be able to have this document to attest to his greatness.
Edited: December 21st, 2012
Song Of The Day by Eric Berman – "I Lost My Job Of Loving You" by Buddy Miller and Jim Lauderdale
Buddy Miller and Jim Lauderdale are superb songwriters and troubadours. They are country music journeymen who spend their life on the road making music, supporting other musicians and supporting each other.
Miller has recorded many records with his wife Julie (under the moniker Buddy & Julie Miller), and has worked with Robert Plant, Lucinda Williams, Steve Earle, Gillian Welch, Jimmie Dale Gilmore, Solomon Burke and numerous others. Grammy Award winner, Lauderdale has has worked with and or written songs for George Strait, Dwight Yoakam, George Jones, The Dixie Chicks, Ralph Stanley (of The Stanley Brothers), Dave Edmunds, Donna The Buffalo, Larry Campbell, Robert Hunter (Grateful Dead lyricist), Hot Tuna, Elvis Costello, Mary Chapin Carpenter and a whole host of others as well.
Together, they've sessioned on each other's albums over the years and they host The Buddy And Jim Show, a roots country radio show on the Sirius Radio network. It was only a matter of time before both Miller and Lauderdale would join forces for a proper duo album, Buddy And Jim, just released on the New West record label.
The record was recorded at Miller's home studio and you can feel the comfortable vibe of camaraderie that runs through songs like the finger-popping "South In New Orleans," the sinuously rocking "Vampire Girl," the off-kilter goof that is "The Wobble," and the chugging bluegrass of "The Train That Carried My Girl Away." Too bad this record didn't come out earlier in the year, because a record this fun would have surely made my top albums list. Today's Song Of The Day video is a live version of the record's lead-off track.
Edited: December 20th, 2012
Song Of The Day by Eric Berman – "Easy Money" by King Crimson
Nothing can match the rush you get from hearing a newly remastered version of a record you've lived with for nearly 40 years, especially if the remastering job is done right. It's all about the nuances you never knew were there that magically appear, making something that had been so ingrained in your memory sound brand new again. Such was the blissed out rush I experienced this morning on my way to work when I listened to the just re-released King Crimson album "Lark's Tongue In Aspic." 
In the ever changing world of Crimson lineups, this one came to be after the tour for the album"Islands." Fripp immediately turned his attentions to assembling live tapes from the tour, resulting in the clunker of an album "Earthbound."  Then he began to focus on developing a new edition of King Crimson. Jamie Muir was a percussionist who came into Fripp's orbit via a recommendation by a writer from the British music tabloid, "Melody Maker." Fripp thought his playing was interesting, but rather busy.
Around the same time, Fripp also spoke to Bill Bruford who had just completed the recording of "Close To The Edge" with Yes. Bruford was tiring of his tenure with Yes believing he'd gone just about as far as he could go within the confines of the group and their ever burgeoning fame. Fripp liked Bruford's playing and decided to ask both Muir and Bruford to join Crimson.  The two-drummer lineup was filled out with John Wetton on bass and vocals (who decided to leave his gig with the band, Family, to join as lead vocalist) and David Cross on violin. This was the most experimental lineup of the group yet, and unfortunately, they were only together for one tour and the recording of the album.
When the band was to tour in support of the newly released "Lark's," Muir abruptly left the group to reacquaint himself with his spirituality. It's a shame too, because not only did Muir add some of the most unusual percussive colorings to the mighty Crimson, but he was said to be a visual dynamo spitting fake blood and running all over the place. The new reissue also includes a DVD with all of the video footage that exists of this lineup — two songs from the then-unrecorded "Lark's" record and an extended improvisation – taken from a taping they did for the German TV show "The Beat Club."
"Lark's Tongue" is indeed one of Crimson's most difficult records, featuring extended instrumental workouts like the title track (performed in two parts at the beginning and end of the record) and "The Talking Drum." The vocal tracks include the live staple "Exiles," "Book Of Saturdays" and today's Song Of The Day, shining a light on the dynamic vocals of John Wetton.
Edited: December 19th, 2012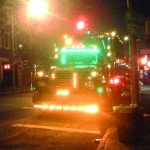 1. Deerhoof: Breakup Song (Polyvinyl)
Emanating from San Francisco (Greg Saunier & John Dieterich) by way of Japan (Satomi Matsuzaki), Deerhoof have released 12 albums of unpredictable music with a sound that would have made Yoko Ono proud and John Lennon jump for joy. It has finally come to pass that the ingredients of Yoko Ono's recordings circa "Double Fantasy" that were championed by John Lennon have somewhat reached the mainstream with Deerhoof and their brand new release Breakup Song. Part electro-crunch, part sing-song melodies, part twee vocals and completely infectious in the dance rhythm department.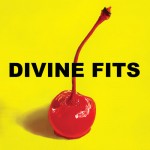 2. Divine Fits: A Thing Called Divine Fits (Merge)
When I first started playing Divine Fits' debut album, I immediately gravitated to the songs that featured Britt Daniels on lead vocals. Daniels formed the band with Dan Boeckner of Wolf Parade and Sam Brown of New Bomb Turks while on hiatus from his band Spoon. In fact, it was Britt Daniels and the Spoon connection that led me to this album in the first place. What I found was that this record is chock full of terrific glam-infused tunes written by each band member with a heaping helping of '80s synth-pop and punk rock thrown in for good measure.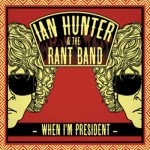 3. Ian Hunter: When I'm President (Slimstyle)
Ian Hunter is making records today that stand ever so tall in a catalog that includes classics by Mott The Hoople and solo staples like his eponymously titled debut album from 1975 and 1979's classic You're Never Alone With A Schizophrenic. The 73-year old and his current Rant Band have been on a roll, releasing several killer albums in a row, culminating in this year's When I'm President. Hunter is supplied with pliant backing by the Rant Band featuring James Mastro (of Bongos fame) on guitar, Steve Holley (Elton John, Paul McCartney) on drums, Paul Page on bass, Mark Bosch on guitar, Andy Burton (Tiny Lights) on piano, Mark Rivera on sax and Andy York (Jason & The Scorchers) on backing vocals. Together they make a MOTTly sound on this solid collection packed with full-on Mott rockers with the brand of Dylanesque wordplay we've come to expect from Ian Hunter.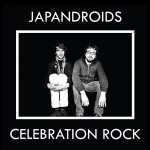 4. Japandroids: Celebration Rock (Polyvinyl)
Two Guys! No, not the department store from the 1960s, and not The White Stripes or Black Keys either. I'm talkin' about two Canadian guys, Brian King on guitar and vocals and David Prowse on drums, who brought a firestorm of fury onto these shores with their aptly titled second full-length record Celebration Rock. Having seen these guys in action, I'm here to tell you that once they leave the stage, they leave a cadre of spent bodies with bleeding ears in their wake. And that's a good thing, if your thing is high-powered, adrenaline producing walls of sound (think Husker Du) with the kind of chant-along hooks that haven't been heard since U2 last fired up stadiums around the world.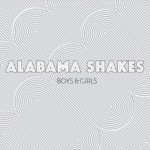 5. Alabama Shakes: Boys And Girls (ATO)
Not your garden variety genre exercise. The Alabama Shakes' debut record is a fine old-school, STAX-inspired soul record with sturdy songs sung by newcomer powerhouse vocalist Brittany Howard. They're not just emulating a sound here, it's totally genuine.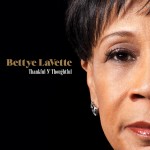 6. Bettye LaVette: Thankful N' Thoughtful (Anti)
After over 40 years of obscurity, Bettye LaVette has come back, and since 2005 she's recorded four excellent albums for the Anti record label, mostly consisting of well-chosen covers by her and her producer Craig Street. Her latest, and greatest, features inventive takes of Gnarls Barkley's "Crazy," Bob Dylan's "Everything Is Broken," The Pogues' Dirty Old Town" and Neil Young's "Everybody Knows This Is Nowhere." It takes a big set of pipes to take on a song like Gnarls' "Crazy," but like the other tracks on this record, LaVette makes them all her own.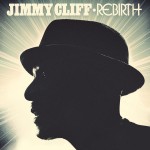 7. Jimmy Cliff: Rebirth (UME)
It would be easy to report that Rebirth is a return to form for Jimmy Cliff, but A. Cliff never left for me to proclaim he's returned, and B. since you could always count on Cliff for the kind of sturdy Reggae album he released this year, he remains in very fine form. That said, the state of Reggae is alive and well in the hands of Jimmy Cliff who released one for the ages this year.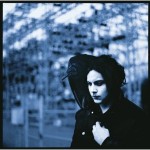 8. Jack White: Blunderbuss (Third Man)
He may have changed his color schemes from red and white to blue for his first solo record, but this album isn't a White of a different color musically…and that's a good thing! Mr. White looks at love from all sides now on Blunderbuss and has come up with a collection featuring biting lyrics and songs that get under your skin and stay there. With a tune stack that includes the White Stripe-ean bluster of "Sixteen Saltines," the Led Zep folk of "Love Interruption" and the loosey-goosey rockabilly of "I'm Shakin'," a new color scheme and not one, but two backing bands (one female one male), White has proven that even though he likes to lean on visual themes and shticks, his music speaks the loudest.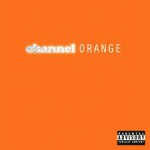 9. Frank Ocean: channel Orange (Def Jam)
I saw OFWGKTA perform at the Pitchfork Music Festival several years ago and utterly disliked their set. So when I began hearing the pre-release hype surrounding the album channel Orange by one of the members of Odd Future, I pretty much dismissed it in turn. That, my friends, was a big mistake. Upon finally hearing this record, my ears weren't prepared for the pure soulful sounds (think Talking Book era Stevie Wonder or the "Superfly" sound of Curtis Mayfield) packed into superb tracks like "Sweet Life," "Thinkin' 'Bout You," "Super Rich Kids," and "Crack Rock" which is both ethereal and gritty at the same time. Like too many of the hip hop records that come out today, the songs are surrounded by brief skits that, if anything, take away from the blissful experience of Ocean's performances throughout this essential record. There's a reason why this album is on everyone's top albums of the year list this year (including mine), and the proof surely is in the grooves!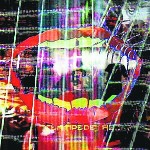 10. Animal Collective: Centipede Hz (Domino)
In a musical world where little is truly ever new, Animal Collective consistently tap into the past to create a sound that's wholly their own. Like a wigged out Yes or a Beach Boys on acid, the sound of Animal Collective is like nothing else you've ever heard. Coming in on the heels of their breakthrough record, Merriweather Post Pavilion, Animal Collective took a left turn away from the bright lights of fame and has offered up a far denser platter that gives it up in spades upon repeated listening.
Runners Up
11. Dr. John: Locked Down (Nonesuch)
12. Ravi Coltrane: Spirit Fiction (Blue Note)
13. dBs: Falling Off The Sky (Bar None)
14. G.O.O.D. Music: Cruel Summer (Kanye West) (Island/Def Jam)
15. Branford Marsalis: 4 MF's Playin' Tunes (Marsalis Music)
16. Bob Dylan: Tempest (Columbia)
17. Aimee Mann: Charmer (Superego)
18. Neil Young & Crazy Horse: Americana (Reprise)
19. Leonard Cohen: Old Ideas (Columbia)
20. Grimes: Visions (4AD)
Best Of The Rest
21. Bela Fleck/Marcus Roberts Trio: Across The Imaginary Divide (Rounder)
22. Green Day: Dos (Reprise)
23. Flaming Lips: Flaming Lips & Heady Fwends (Warner Bros.)
24. Redd Kross: Researching The Blues (Merge)
25. Dwight Yoakam: 3 Pears (Reprise)
26. Kelly Hogan: I Like To Keep Myself In Pain (Anti)
27. Rhianna: Unapologetic (Island/Def Jam)
28. M. Ward: A Wasteland Companion (Merge)
29. Various Artists: Chimes Of Freedom – The Songs Of Bob Dylan (Amnesty International)
30. Beach Boys: That's Why God Made The Radio (Capitol)
Reissues
1. Merle Saunders/Jerry Garcia: Keystone Companions – Complete 1973 Fantasy Recordings (Fantasy)
2. Johnny Cash: The Complete Albums Collection (Columbia)
3. Billy Bragg & Wilco: Mermaid Avenue – The Complete Sessions (Nonesuch)
4. Velvet Underground: Scepter Acetate LP (UME)/Velvet Underground: Verve/MGM Albums (Sundazed)
5. Captain Beefheart: Bat Chain Puller (Zappa Family Trust)
6. Joe Strummer & The Mescaleros – Catalog Reissues (Hellcat)
7. Carole King: Legendary Demos (Hear Music)
8. The English Beat: Complete Beat (Shout Factory)
9. The Who: Live At Hull
10. Paul McCartney: RAM (Hear Music)
Edited: December 18th, 2012
Song Of The Day by Eric Berman – "Crack Rock" by Frank Ocean
Several summers ago, I saw OFWGKTA perform at the Pitchfork Music Festival. OFWGKTA is the abbreviated name for the hip hop collective known as 'Odd Future Wolf Gang Kill Them All,' and they were the most hyped act of the entire weekend, not only for their notorious leader, Tyler The Creator, but for the mixed tapes they released and the misogynistic and homophobic brand of thug rhymes they had a tendency to spew.
Mayhem broke out in the crowd the second the collective (which was at least 12-15 strong) took the stage, as the horn-rimmed hipsters all around me struggled to, well be hip, and tap into what Pitchfork Media told us was the next big thing.
To my ears, their performance was an utter train wreck notable for clunky rhymes, sheer unprofessionalism and a wholly pedestrian brand of antagonistic showmanship. Most of the crowd ate it up and loved every minute of the performance! I liked nothing about them at all, although I must admit that being surrounded by a pushing, surging, crowd surfing throng does have a tendency to negatively impact my level of enjoyment.
So this summer, when I began hearing the pre-release hype surrounding the album Channel Orange by one of the members of Odd Future, I pretty much dismissed it in turn, without even hearing a note of music. That, my friends, was a big mistake.
Public Enemy once instructed "Don't Believe The Hype," but in the case of Frank Ocean, the hype of a young artist with an old-soul heart and honeyed tone, who not only can sing like nobody's business, but also write songs destined to become classics was spot on.
Ocean hails from New Orleans by way of Los Angeles, and had written songs for Justin Bieber, John Legend and Brandy before joining the collective. He also worked with Kanye West and Jay-Z, appearing on their Watch The Throne album. Prior to the release of Channel Orange , Ocean blogged about his homosexuality and it became a huge deal in the press, particularly in the somewhat homophobic world of rap and hip-hop.
So when the buzz for this record on the street was too loud to ignore, I decided to take the plunge. My ears weren't prepared for the pure soulful sounds (think Talking Book era Stevie Wonder or the "Superfly" sound of Curtis Mayfield) packed into superb romantic gems like "Sweet Life," "Thinkin' 'Bout You," "Pink Matter" and topical songs like "Super Rich Kids," and today's Song Of The Day which is both ethereal and gritty at the same time. Like too many of the hip hop records that come out today, the songs are surrounded by brief skits that, if anything, take away from the blissful experience of Ocean's performances throughout this essential record. There's a reason why this album will be on everyone's top albums of the year list this year (including mine), and the proof surely is in the grooves!
Edited: December 17th, 2012
Song Of The Day by Eric Berman – "Sad Song" by Lou Reed

When Lou Reed's Berlin came out in 1973, it was met with a huge shrug. Hot off the heels of "Walk On The Wild Side" success and the Transformer album produced by David Bowie, Reed worked with producer Bob Ezrin who had a taste for the absurd and theatrical.
Departure is an understatement describing what Reed and Ezrin delivered to the American public. A story about a suicidal mother who was a hooker and her boyfriend wasn't exactly easy listening, although, nobody having any knowledge about Reed's past with The Velvet Underground should have been surprised that he could, or would, deliver such a morbid, dense and highly radio-unfriendly album.
Several of the album's songs were reworked versions of songs Reed had recorded before, including "Caroline Says" (originally recorded by the Velvet Underground under the title "Stephanie Says") and the album's title track, which was on Reed's first eponymous solo release following the demise of the Velvets. Over time, "Berlin" has rightfully gained in stature, sporting some songs that are now considered Reed classics including "Lady Day," "Oh Jim," "How Do You Think It Feels" and today's Song Of The Day.
Because of its poor reception, Reed never properly toured the album after it was released, and finally got around to taking it on the road in 2007 backed by a 30-piece band (as captured on the superb Julian Schnabel-directed DVD, Lou Reed's Berlin.)
Edited: December 16th, 2012
Song Of The Day by Eric Berman – "Father Christmas" by The Kinks
Today, Song Of The Day by Eric Berman takes a look at Christmas music in general, and specifically The Kinks "Father Christmas."
Years ago, when I was on the mailing list to pretty much every record label, I amassed quite a collection of literally hundreds of Christmas CDs. Everything from those Very Special Christmas compilations to records by the biggest stars of the day like Mariah Carey, Rosie O'Donnell, Randy Travis, and numerous others — from just about every genre you can think of. During that time, I was able to order any deep catalog holiday offerings I wanted and picked up CDs by 60s stalwarts like Andy Williams, Barbra Streisand, Johnny Mathis, Johnny Cash, even John Davidson and Mitch Miller. (OK, so I'm not proud about the last couple, but hey, I was putting CD compilations together for a living and I needed and used them.)
Through all of that listening, I came to the conclusion that I'm really not much of a fan of Christmas music at all. Sure, there are some classics I love by Vince Guaraldi, Bing Crosby, Nat Cole, Gene Autry, and offerings by The Ventures, Chuck Berry, Phil Spector's stable of artists, Suicide, The Waitresses and others I wouldn't want not to hear once a year during the season, but cringe-inducing tracks like that John & Yoko monstrosity and "Grandma Got Run Over By A Reindeer" get under my skin and rattle me to the core with intense hatred for the genre. (Should I tell you how I really feel about it?)
That said, one of the greatest Christmas records ever is this Kinks' one-off single from 1977. Recorded between sessions for Sleepwaker and Misfits, "Father Christmas" found The Kinks on a new record label in America (Arista) and backed by the svengali of career resuscitation Clive Davis. While the aforementioned first two albums for the label were moderate successes, The Kinks were at the precipice of career rejuvenation with the 1979 album Low Budget with its hit single "(I Wanna Fly Like) Superman" and the live follow-up double album "One For The Road" on the horizon, bringing The Kinks back to the upper regions of the charts for the first time in many years.
Not only is "Father Christmas" one of the most rockin' holiday offerings around, its message of poor kids beating up a department store Santa for delivering toys "to the little rich boys" instead of money and jobs for those who need them resulted in one of the most punk rock holiday messages ever…especially from a group that weren't punk rockers. Despite the fact that the song has been ludicrously co-opted to sell product in TV commercials, it still retains its power, anger and, yes, joie de vivre all these years later.
Edited: December 15th, 2012
Song Of The Day by Eric Berman – "Today's Supernatural" by Animal Collective
Psychedelia is alive and well and living in…Maryland? Well at least in Animal Collective's case, it hails from Maryland. In a musical world where little is truly ever new, Animal Collective consistently tap into the past to create a sound that's wholly their own. Like a wigged out Yes or a Beach Boys on acid, the sound of Animal Collective is like nothing else you've ever heard.
David Portner (aka Avey Tare), Noah Lennox (aka Panda Bear), Josh Dibb (aka Deakin) and Brian Weitz (aka Geologist) were grade school friends who went away to different colleges, but would reconvene back in Maryland to make music during breaks. After college they began to work together regularly. Forming a collective, rather than a band, gave them the freedom to work alone, in pairs or all together based on who was available at the time, resulting in their 2009 breakthrough record, Merriweather Post Pavilion, having only three of the four members in the lineup. While not working together, each member of the group has recorded outside projects, with Panda Bear becoming a successful recording artist in his own rite, and Brian Weitz becoming a marine biologist.
During their early days, the collective would take to the stage wearing masks and makeup, in an effort to feel more comfortable in front of people. They did this from 2000-2006 until the notoriety of the masks began to overtake their music. Today, their live shows feature elaborate lighting, with the band typically performing mostly new and unheard material, sometimes years before it is released. I saw the band perform today's Song Of The Day at the Pitchfork Music Festival back in 2010, only to have it finally turn up two years later on this year's stellar album, Centipede Hz. It seems the face makeup has made a reappearance in this, the official video that accompanied the release of this song as a single.
In 2010, the group branched out into film with the release of a "visual album" called ODDSAC, featuring music and videos developed at the same time and edited live in real time. While, I've not personally seen this film, or heard the accompanying sound track, based on their prior modus operandi, it must be one far out experience.
Edited: December 15th, 2012
Song Of The Day by Eric Berman – "Blues Is A Woman" by Lou Rawls with The Les McCann Trio
Most people remember Lou Rawls for his silky-smooth vocal delivery and his disco era hit "You'll Never Find Another Love Like Mine," but by the time he had that hit in 1976, Rawls had already been recording albums, and yes many hits, for 14 years.
Chicago-born Rawls got his start by replacing Sam Cooke in the Gospel group (and Vee-Jay recording artists), The Highway QC's. After a stint in the Army, Rawls joined the Gospel group, Pilgrim Travelers. While on the road with Sam Cooke and The Travelers, Rawls was in a serious car accident that left him pronounced dead at the scene of the accident. He was revived but was in a coma for five days before regaining consciousness. After he recuperated, Rawls began doing session work, most notably singing background vocals on Sam Cooke's "Bring It On Home To Me."
He was signed to Capitol Records by staff producer Nick Venet (The Beach Boys, The Kingston Trio, Nat King Cole, Glen Campbell) and recorded his first album, Stormy Monday, for the label in 1962 backed by the Les McCann Trio. The Les McCann Trio were stalwarts of the Sunset Strip jazz clubs and were also signed by Nick Venet to Pacific Jazz Records. Their lineup included McCann on piano, Leroy Vinnegar on bass and Ron Jefferson on drums. The album featured a mix of jazz and blues standards, including today's Song Of The Day which was penned by Rawls and included as a bonus track from the album sessions on the CD reissue.
Rawls continued to record for Capitol scoring the hits "Tobacco Road," "Love Is A Hurtin' Thing," "Dead End Street," "Your Good Thing (Is About To End)," plus many others. During his stint with Capitol, Rawls opened for The Beatles on their 1966 tour in Cincinnati. In total, Rawls recorded over twenty albums for the label before signing with MGM in 1970.
While he only recorded three albums for MGM, he did score his Grammy-winning hit "Natural Man" for the label. He signed to Kenneth Gamble and Leon Huff's Philadelphia International Records label in 1976, where he had his greatest successes releasing million-selling albums and the hits "You'll Never Find Another Love Like Mine," "Lady Love," "Let Me Be Good To You," and "See You When I Git There." Rawls died of cancer in 2006 and left behind a legacy of gritty blues and silky soul recordings.
Edited: December 13th, 2012
Song Of The Day by Eric Berman – "Stay" by Rihanna (featuring Mikky Ekko)
Rihanna makes great records …her albums are wildly inconsistent, but recording hit singles is her strength, and over the span of seven years, Rihanna has established herself as one of the biggest pop stars ever.
Her latest album is called "Unapologetic," and it is her most ballad-heavy release. The album's title references her decision to work again with ex-boyfriend Chris Brown, who viciously beat her on the night of the Grammy Awards in 2009. The incident is also reflected in many of the song's lyrics, making this her most personal record. Her decision to work again with Brown was predictably met with much disdain from our tabloid culture, but who she works with is her business, and if it results in great music, why not.
With a voice reminiscent of Ronnie Spector, flaming red hair, great dance moves and even better legs — Robyn Rihanna Fenty is one of the most successful recording artists of all time, landing twelve records on top of the Billboard singles chart while selling more than 60 million digital singles and 25 million albums over the last seven years.
Hailing from Barbados, Rihanna's ascent to supremacy of the pop charts began in 2005 when she was signed by Jay-Z to Def Jam records. Her long list of hits includes "Umbrella," "Only Girl (In The World)," "S.O.S.," "Disturbia," "Take A Bow," "Don't Stop The Music," "Russian Roulette," "Hard," "Rude Boy," "What's My Name?," "We Found Love," "S&M," "Where Have You Been," her current chart-topping smash "Diamonds" and numerous others. Add to that list the many cameo appearances she's made on records by today's most popular artists including Drake, Kanye West, Jay-Z, Chris Brown, Fabolous, Nicki Minaj, Ne Yo, Jeezy, Eminem, Maroon 5, and Rihanna's chart dominance becomes enormous .
Today's Song Of The Day is one of the standout tracks on her latest album, showing off her expressive voice sans auto-tuning. Her duet partner is Mikky Ekko who scored his own recent hit with "Who Are You Really." While I wouldn't expect this song to become a big hit, or even to be released as a single, you can surely expect to be hearing the songs "Pour It Up," "Phresh Out The Runway," "Jump," "Right Now" and "Nobody's Business" in the coming year if and when they are released as singles.
Edited: December 12th, 2012
Song Of The Day by Eric Berman – "Dr. Robert" by The Beatles – Beatles Stereo Vinyl Box Set Review
I should have left well enough alone, but I had to go there. When Capitol-EMI released the remastered Beatles catalog on compact disc in 2009, it was great cause for celebration. The CDs that had been on the market since the mid-1980s had sub-par sound quality, and if ever a catalog was crying out for an upgrade, it was this, the Holy Grail for most music fans. And for the most part, Capitol-EMI got the CD reissues right. The sound quality was much improved across the board, and the new packaging, while a little on the skimpy side regarding notes and photos, were for the most part adequate with, at the very least, replicas of what originally came in the records.
It was also cool that the mono version of the box set came out at the same time, since many of us had never really heard the mono mix of records like The White Album before.
My big qualm back in 2009 was the notion that the mono box set was a limited edition. Limited to what? Once they realized that there was way more demand than the number of mono boxes pressed, Capitol-EMI went back for more pressings. I guess they were "limited" to whatever demand was out there for them….and they're still out there and readily available for anyone who wants one (and worth the price of admission). But that was a minor snafu that music collector's like myself have come to expect from the major labels.
So when news broke that a stereo vinyl box set would finally see the light of day this winter utilizing the 2009 remasters, I was ready to take the plunge (even though I already own the catalog several times over on vinyl). The draw for me was the promise that the sound quality on the 2009 remasters would even be better on vinyl because of the increased dynamic range inherent to the format. Although this news was soon met with some irritation due to the fact that the mono vinyl box set wouldn't be released until next year, so no mono vinyl White Album for now.
When the day finally arrived and the 22 pound box set arrived at my door, I was duly impressed. The box came housed inside not one, but two outer shipping boxes complete with foam shielding, to insure that the set would arrive damage free, and it did. Once I dug the box out of the crates, I was confronted with a savory feast for the eyes that heightened the anticipation for the feast for the ears that would soon be coming.
Finally the time came to remove the outer wrap on the box and open the lid. What a joy to take clean fresh copies of these records out of the box and remove the shrink wrap on each one anew. These are indeed the simple pleasures that record geeks live for. As I sifted through the records, I noticed that the album covers had crisp and clean graphics and, for those that had inserts, they were all present and accounted for.
When I got to The White Album I came across my first packaging quibble. Why on earth are these not numbered? The box set is supposedly a worldwide limited edition of 50000, so why wouldn't EMI-Capitol number each album, just like they were when first issued back in 1968. They got the raised lettering correct, but no number. For the amount of money they're charging for this box set, I want my White Album numbered!!
Next up, I delved into the 252 page hardcover book that comes with the set. While I haven't read any of it yet, I can't imagine I'll garner any new information I haven't seen elsewhere. Flipping through all of the pages, I noticed many photos I've never seen before, and the presentation of glossy photos on matte finished pages is nothing short of sumptuous. But this is all packaging…how do the records sound?
The sound quality on the albums I've auditioned so far is absolutely horrendous!
How could they have gotten it so wrong? The pressings I own of these albums from the early 1980s "Blue" vinyl box set and the original Capitol and Apple pressings that I've had for years are far superior to what is in this box. The new pressings I've auditioned so far are Help, A Hard Day's Night, Revolver, Rubber Soul, Please Please Me, With The Beatles, Abbey Road, The White Album and Past Masters, and every single record has significant levels of surface noise. I'm not talking about intermittent surface noise that subsides once the music kicks in; I'm talking about surface noise you can hear throughout the pressings. Add to that, a fair amount of clicks and pops on all of the records and you have what I would call a public affairs disaster for Capitol-EMI and The Beatles, and a travesty for all of us who shelled out over $300.00 for the set.
After listening to a few of the pressings and realizing that this problem was consistent, I decided to check out the customer reviews on Amazon, where I bought the set. Sure enough, I was not alone. Numerous customers were as unhappy as I am with the sound quality of the vinyl for the same reasons I just spelled out. Next I called Amazon's usually exceptional customer service. The Amazon rep gave me an email address for Capitol-EMI and told me that they were handling all issues regarding the box set. My email went unanswered for several days, until I got a generic response saying that they were looking into my complaint and would get back to me shortly. So here I wait, with new vinyl – broken hearted, in much worse shape, than I started…
Hopefully Capitol-EMI will do the right thing and go back the drawing board to re-press these records with the care they should have taken the first time around. While my expectations are now low, I can still dream, can't I? And if you haven't taken the plunge on the set, or purchased any of the record separately, hold off for now until this issue is corrected.
Edited: December 11th, 2012
Song Of The Day by Eric Berman – "The Painless Dentist Song" by Allan Sherman
Funny guys are often tragic figures, and Allan Sherman surely fits into this category. In the span of several years, Sherman went from the pinnacle of success as a TV sketch writer and recording artist who had a huge hit with the song "Hello Muddah, Hello Fadduh," (plus the requisite books, cartoons and board games that spun off of the song's success), to being a divorced alcoholic, living on unemployment benefits with emphysema and diabetes… and dead by the all-too-young age of 49.
Part of the blame can be left to the cultural shift this country went through after the assassination of John F. Kennedy that found our nation not much in the mood for anything fun. By the time Sherman's fourth album, "My Name Is Allan," was released (where this song is from), comedians like Sherman and Vaughn Meader ("The First Family") found themselves out of work and out of public favor. One day Sherman was guest hosting the "Tonight Show" for Johnny Carson, and the next thing you know, he was recording songs for vending machine distributors — such was the dramatic rise and fall of Allan Sherman.
But during the early 1960s, no Jewish household was without at least one of his records, and in fact most Americans, Jewish or not, purchased them resulting in three of the biggest records in the country between 1962 and 1963 – "My Son The Folk Singer," "My Son The Celebrity" and "My Sun The Nut." Today, no garage sale is complete without stumbling upon an Allan Sherman record (usually tucked in between Herb Alpert & The Tijuana Brass' "Whipped Cream and Other Delights," Vaughn Meader's "The First Family" and Bob Newhart's "Button Down Mind" albums).
Sherman was not only a pioneer of song parody, he also created what became the hit game show "I've Got A Secret," which ran on CBS from 1952 to 1967. Many of his songs were co-written by Lou Busch, who some of you may know as Joe "Fingers" Carr, the artist behind numerous instrumental honky-tonk piano albums released during the late fifties and early sixties (and also easily found in garage sale bins).
Today's Song Of The Day is a parody of the song "The Continental," made famous by Leo Reisman and his Orchestra, and was chosen because of the rare video which shows Allan Sherman in action. Perhaps Sherman is a distant memory to many, or worse yet, completely unknown, but kids of all generations are usually none the wiser, that his was the voice in Dr. Seuss' "The Cat In The Hat."
Edited: December 10th, 2012
Song Of The Day by Eric Berman – "Toki's Theme" by The Dave Brubeck Quartet
Ever since the news broke about Dave Brubeck's passing earlier this week, I've been mourning the only way record geeks like myself know how to, grab all of the music you own by the artist and start listening. I'm a serious record collector who has been at it now for over 40 years. In that time, I think I've amassed a pretty well-rounded and eclectic collection of music suitable for any mood. I became aware of Brubeck's music many years ago, but didn't buy my first records by him (which were Take Five and At Carnegie Hall) until the early 1980s when I worked in a local Music Den record store in New Jersey. Yet, in the ensuing years, if I ever saw a Brubeck record in a garage sale in decent shape, I'd certainly snap it up.
That all changed a little over two years ago when I began to seek out every record Brubeck recorded (on vinyl) in an effort to hear as much of his entire recorded oeuvre as possible. So with the help of collector friends and eBay, I began purchasing records as I'd see them listed, and only if they were at a reasonable price. (Like any record collector, most records no matter what price can be rationalized into being a reasonable price…especially if they are original pressings.) I ended up with over 50 of his records in my collection, and I thought in tribute to Brubeck's legacy, I'd share some of the albums I've listened to this week, many of which I would recommend as some of the best in his vast catalog.
My absolute favorite Brubeck album was one released in 1960 called The Riddle, featuring Brubeck's Quartet – Joe Morello on drums, Eugene Wright on bass and clarinetist Bill Smith filling in for Paul Desmond. The album's theme is variations on the song "Hey, Ho, Nobody Home," composed by Bill Smith (who was a member of Brubeck's Octet in 1956). While not as common a title as the Time Out album in his catalog, it is still one of Brubeck's most mesmerizing and enjoyable recordings and well worth seeking out.
Today's Song Of The Day was culled from Brubeck's 1964 album Jazz Impressions Of Japan, another outstanding quartet recording featuring Brubeck's most famous line-up of Joe Morello on drums, Eugene Wright on bass and Paul Desmond on alto sax. "Toki's Theme," which in my estimation is one of the most "Shagadelic" tracks in Brubeck's entire catalog, was written for a long-gone television series called Mr. Broadway. Brubeck would continue to record some of the music he composed for the series on his essential Jazz Impressions Of New York album which was released the following year.
One of the earliest Brubeck's recordings that I revisited this week was The Dave Brubeck Octet album from 1956. The Octet included Cal Tjader on the drums, David Van Kriedt on tenor saxophone, Paul Desmond on alto saxophone and, crucially, William O' Smith on clarinet. There's nothing like the sound of the intricate, textured arrangements performed by this group. I have an original Fantasy pressing of this album from 1956, pressed on red vinyl no less. A red vinyl ten inch version of this record was reissued last year for Record Store Day.
Another essential Brubeck release was Bernstein Plays Brubeck Plays Bernstein from 1960, featuring one side of performances backed by The New York Philharmonic under the direction of Leonard Bernstein performing "Dialogues For Jazz Combo And Orchestra," which was composed by Brubeck's brother Howard, while the other side has The Quartet playing some of Bernstein's most famous Broadway compositions.
I also pulled out my trusty original pressings (on vinyl of course) of Brubeck's Brandenburg Gate: Revisited album from 1963 which features Dave's side-long orchestral title track and one of his finest melodies in the album last track "Kathy's Waltz." I also managed to spin, and can fully recommend, the Carnegie Hall double album, Time Further Out (1961), which was a musical tribute to the artist Joan Miro, Bravo Brubeck! (1967), Back Home (1979) – one of his great later recordings on the Concord label with his son, Chris, on trombone and bass, Time Changes (1964), Countdown – Time In Outer Space (1962), Jazz: Red Hot And Cool (1955), Brubeck Time (1955) and Brubeck Plays Brubeck (1956), which features one of his greatest recordings of all, "The Duke." This is just the tip of the iceberg of essential recordings in Brubeck's canon, and while I'm by no means done paying tribute to his legacy, there's plenty here to go on in case you want to investigate further.
Edited: December 9th, 2012
Song Of The Day by Eric Berman – "Good Year For The Roses" by Elvis Costello & The Attractions
They were young, drunk, marketed as punk rockers and cut loose in Nashville, Tennessee, behaving very badly. Such was the backdrop for Elvis Costello and the Attraction's album-length foray into straight-ahead Country music back in 1981. Costello was coming off a white-hot streak of records including 1977's "My Aim Is True," followed by "This Year's Model" in 1978, "Armed Forces" in 1979, and both "Trust" and the 20-track "Get Happy" record in 1980, all stuffed to the gills with self-penned classic songs. Add to that the 20-track "Taking Liberties" album that gathered up the rest of the stray British singles and B-sides, and Costello fans had a ton of consistently great material to sink their teeth into. Although the idea and reality of Costello releasing a full-blown Country collection, especially one of covers, came as a shock to his fans in 1981, it really shouldn't have. Right from the beginning, Costello had flirted with Country music, recording songs like "Alison" on his debut album in 1977, "Different Finger" for "Trust" in 1980, "Motel Matches" on "Get Happy," (also 1980) and "Stranger In The House," which was originally recorded for "My Aim Is True" and left off only to turn up on a bonus single included with first pressings of the British version of "This Year's Model." He'd also recorded a duet version of "Stranger" with the song's composer, country legend George Jones, for a TV special called "My Special Friends." (The footage of their duet shows a very under-the-weather Elvis Costello deep in the throes of the mumps with glands that are visibly swollen.) When "Almost Blue" was unleashed onto an unsuspecting public, it was met with utter disbelief that Costello would do something that seemed so radical. And, indeed, the record was pretty unfairly shrugged off by much of his fan-base, becoming the black sheep of his catalog for many years (only later to be replaced by "The Juliet Letters," but that's for another time). For the album, Legendary producer Billy Sherrill (best known for his string-laden production work with Tammy Wynette) was brought in to helm the project, and the Attractions were augmented by pedal steel player, John McFee, who had sessioned on a whole host of records by the likes of Van Morrison, Steve Miller Band, Grateful Dead, The Doobie Brothers (where he replaced Jeff 'Skunk' Baxter in 1979) and numerous others. McFee had also previously played the pedal steel with Costello on his first U.S. hit, "Alison." The album included credible and inspired cover versions of songs by Gram Parsons ("I'm Your Toy" and "How Much I Lied"), Hank Williams ("Why Don't You Love Me"), Merle Haggard ("Tonight The Bottle Let Me Down"), Patsy Cline ("Sweet Dreams") (written by Don Gibson), Charlie Rich ("Sittin' And Thinkin'") and George Jones who wrote this song, which was one of the album's singles. On tour for the album, Costello performed the single "I'm Your Toy" at The Royal Albert Hall backed by a full orchestra and released the resultant recordings on British 12" and 7" singles for the F-Beat label. I caught the "Almost Blue" tour on New Year's Eve 1981-1982 at the now-defunct Palladium in New York City. Elvis and the Attractions came out for the first set and played 90-minutes of Country hits with John McFee on pedal steel, and then came back at the stroke of midnight launched into "Lipstick Vogue" and followed it with a 90 minute set of solid rock 'n' roll…a great way to begin 1982. When the album first came out, it was accompanied by a promotional vinyl version with Elvis offering spoken introductions to each song. Almost Blue" has been reissued on CD several times over the years with incarnations on Columbia, Rykodisc, Rhino and Universal Music. The Rhino two-disc version is the one to own because it includes 27 bonus tracks, easily tripling the length of the record. Costello would dip his toes into Country Music many times over the years, most recently on his "Secret, Profane and Sugarcane" album in 2009.
Edited: December 8th, 2012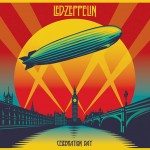 Song Of The Day by Eric Berman – "Kashmir" by Led Zeppelin
OK, I'm gonna go out on a limb here and make a statement that will have Led Zep fans loathing my very existence. The Led Zeppelin of the 2007 reunion show and recent "Celebration Day" DVD/CD are so much better in every way than the Led Zeppelin of "The Song Remains The Same" circa 1973. Or, at least, the slightly touched up Led Zep of 2007 is better than the 1973 model. While it's tough to compare a band that's fresh off of releasing an album like "Houses Of The Holy" with a bunch of semi-retired veterans who have remained somewhat active over the years with various projects of relative merit, this final lap around the track for Led Zep '07 found them a tight, succinct unit. In contrast, the Led Zep of 1973 were often sloppy, bombastic and ponderous on stage, making the "Song" soundtrack and bootleg concerts from the '73 tour unlistenable at times. I will concede that Robert Plant's voice is just a mere shadow of the miraculous wonder of a voice he had back in the day, but Plant rose to the occasion for the 2007 reunion, and with the addition of studio postproduction touch-ups, his voice sounds terrific here too. Besides, the 1973 Madison Square Garden recordings that provided the soundtrack to "The Song Remains The Same," were also heavily touched up. Jimmy Page and John Paul Jones are as great as ever in 2007, and the band looks and sounds like they are having a ball on stage. And what can be said about Jason Bonham, other than there are no better substitutes for father John than his son, who makes mincemeat out of his drum skins. Now let's talk image a little bit…" The film portrayed the band members via mystical vignettes that were just plain silly (and slightly boring) in 1976 when the film was released, although with hindsight those prog-rock visuals do come off somewhat nostalgic today (and still pretty silly). The "Celebration Day" film and concert is all business with none of the histrionics that surrounded the reunion (resulting in over 20 million requests for tickets to the show), with a focus squarely on the band and the occasion. I really didn't want to buy into the whole "Celebration Day" hype machine, but I must admit that I am sitting here with a big grin on my face enjoying the latest installment in the Led Zep cannon. So, is "Celebration Day," essential listening? Maybe not, but for anyone who remembers laughter, it's a welcome addition to their discography…and heck, I'd go see them in a heartbeat if they decided to take the show on the road!
Edited: December 7th, 2012
Song Of The Day by Eric Berman – "Fire's Highway" by Japandroids
Two Guys! No, not the department store from the 1960s, and not The White Stripes or Black Keys either. I'm talkin' about two Canadian guys, Brian King on guitar and vocals and David Prowse on drums, who brought a firestorm of fury onto these shores with one of the best albums all year, their aptly titled second full-length record "Celebration Rock." Having seen these guys in action, I'm here to tell you that once they leave the stage, they leave a cadre of spent bodies with bleeding ears in their wake. And that's a good thing, if your thing is high-powered, adrenaline producing walls of sound (think Husker Du) with the kind of chant-along hooks that haven't been heard since U2 last fired up stadiums around the world. In fact, this clip from last summer's Pitchfork Music Festival is the show I saw, and you can see my son and I in the very front of that throng of insanity. (We were on the right side facing the stage.) And if this clip doesn't convince you that Japandroids are perhaps the most exciting group to come down the pike in a long, long time, then what you have to "Husker Du" is go see these guys next time they bring their two-man wrecking crew to your neighborhood.
Edited: December 6th, 2012
Song Of The Day by Eric Berman – "Where Was You At" by WAR
When they first began recording, it was Eric Burdon and WAR and War were billed as the backing band for Eric Burdon of the The Animals. The group was the brainchild of Burdon and Jerry Goldstein who was a member of The Strangeloves and co-writer of such classic singles as "I Want Candy," "My Boyfriend's Back" "Come On Down To My Boat," "Sorrow" and "Hang On Sloopy." Goldstein was Sly & The Family Stone's manager when he saw WAR performing in a bar and signed them to his own Far Out Production company. With Burdon at the helm, WAR scored the smash hit "Spill The Wine" from their 1970 debut album "Eric Burdon Declares War." Another combo album followed, before Burdon went on his merry way leaving WAR to establish themselves as an entity in their own rite. With Goldstein staying with the band, it wasn't long before WAR began scoring hits on their own like "All Day Music" and "Slippin' Into Darkness" from their 1971 debut album. WAR's unique sound was steeped in Latin Jazz, psychedelic Rock and Funk, layering Lee Oskar's harmonica lines over Charles Miller's saxophone in unison on extended jams. The year 1972, saw the release of their breakthrough album, "The World Is A Ghetto," with its title track hit and AM radio classic "The Cisco Kid." Today's Song Of The Day features the group's classic lineup of Lee Oskar on harmonica, Lonnie Jordan on vocals, organ and percussion, B.B. Dickerson on bass, Papa Dee Allen on percussion, Howard Scott on guitar, Harold Brown on drums and Charles Miller on saxophone on one of the deep cuts from the "Ghetto" LP. WAR continued to score hits throughout the 1970s including "Low Rider," "Why Can't We Be Friends," "Summer," "Gypsy Man" and many others. Charles Miller was murdered in 1980 and Papa Dee Allen succumbed to a heart attack while performing on stage in 1988. The rest of the band has continued throughout the years recording under the names The Music Band and The Lowrider Band, while Burdon got back together with Lonnie Jordan for a one-off reunion, billed as Eric Burdon and WAR, at The Royal Albert Hall in 2008.
Edited: December 5th, 2012
Song Of The Day by Eric Berman – "Does Anybody Love You?" by Todd Rundgren
Rodgers & Hammerstein…Lerner & Lowe…Andrew Lloyd Webber…Todd Rundgren? Todd's name up there with some of Broadway's most illustrious composers is not so farfetched. Indeed, one can trace the Broadway sensibility Rundgren has harbored for years thorough tracks like "Can't We Just Be Friends," "It Wouldn't Have Made Any Difference," "Parallel Lines," "Change Myself," "Hello It's Me," "Love Of The Common Man," "Healing," "Cliché," "Lord Chancellor's Nightmare Song," and numerous others, including today's Song Of The Day. Meanwhile, Rundgren has never shied away from covering show tunes on some of his albums either, including "Never Never Land" (from "Peter Pan") and "Something's Comin'" (from "West Side Story"). There was a time during the late 1990s when Rundgren became involved with composing the score for the off-Broadway production of Joe Orton's "Up Against It." The play was originally intended to be the Beatles' next screen project following "Help," but it never came to fruition. Rundgren composed all the music for the show, but the production never moved past its off-Broadway beginnings. The music from the play was, in fact, released only in Japan with some of its songs making their way to his "2nd Wind" and "Nearly Human" albums. In 1972, Todd Rundgren released his classic album "Something Anything," which established him on rock radio and was chock-full of Broadway flavored material including its two hit singles "Hello It's Me" and "I Saw The Light." For the album's follow-up in 1973, Rundgren sculpted a psychedelic melange encompassing everything from hard rock to Broadway pop, including the aforementioned cover of "Never Never Land." Spurred on by The Beatles' side two medley on "Abbey Road," the whole first side of "A Wizard, A True Star" is also a whirlwind medley. But tucked away on the second side, is today's Song Of The Day, one of his most tuneful Broadway-inspired gems.
Edited: December 4th, 2012
Song Of The Day by Eric Berman – "The Lord Of The Manor" by The Everly Brothers
When the Everly Brothers signed with Warner Brothers Records for ten million dollars in 1960, it was reported to be the most lucrative recording contract of the time. The Everlys were on a roll, scoring numerous hits for the Cadence label including such classics as "Bye Bye Love," "Wake Up Little Susie," "All I Have To Do Is Dream," "Bird Dog," "Devoted To You," "(Till) I Kissed You," "Let It Be Me," and many others, so it made great sense for Warners, which was in its infancy as a record label, to pony up the money to get them. After two years with Warners and more monster hits like "Cathy's Clown," "When Will I Be Loved," "Walk Right Back," "Lucille," "Ebony Eyes," "Temptation" and "Crying In The Rain," to name but a few, the hits began to dry up due to a falling out with song publisher Acuff-Rose. And while the hits didn't totally dry up, the Everlies certainly didn't live up to the lofty standards that their label had hoped for by dishing out the big bucks to get them. One of the happy byproducts of Don and Phil coming up short in the hits department while with Warners was their openness to cut interesting records of all different genres that they otherwise probably wouldn't have tried as they searched for that ever elusive hit. As a result, we got classic Country, British Invasion (the "Two Yanks In England" album had them backed by The Hollies), Easy Listening Pop, standards, roots music and even psychedelic rock tracks and albums that had the boys adeptly adapting to whatever musical surroundings they found themselves in. This track is from their 1968 and later showed up on the double album, "The Everly Brothers' Show," which was released in conjunction with their early 1970s musical TV variety show. The Brothers acrimoniously broke up in 1972 and barely spoke to each other until their reunion in 1983, when they resumed recording and touring together. Unfortunately, the last 10 years have found their recording career once again dormant.
Edited: December 3rd, 2012
Song Of The Day by Eric Berman – "Crazy" by Bettye LaVette
Summer of 2006…the only song you heard ANYWHERE was "Crazy" by Gnarls Barkley. The song was so prevalent, that while at Lollapalooza that August, no less than three bands performed it as part of their sets – The Raconteurs, Violent Femmes and, of course, Gnarls Barkley. Cee Lo Green has one of the greatest soul voices (especially on this song), and his slot with Barkley-mate Danger Mouse was one of the weekend's most anticipated sets. The song was a worldwide number one smash and it set and broke all kinds of download records in the then-burgeoning world of digital music. One would think it would be pretty hard to top Gnarl's version of the song, but soul legend Bettye LaVette has recorded it for one of the most satisfying records released all year, her "Thankful N' Thoughtful" album, and she nails it. LaVette's career began all the way back in 1962 with the top-ten hit "My Man – He's A Lovin' Man" and the 1965 top-twenty hit "Let Me Down Easy," before sinking into obscurity for forty years. Since 2005 she's recorded four excellent albums for the Anti record label, mostly consisting of well-chosen covers by her and her producer Craig Street. This is her inventive take of the now-classic Gnarls track, hear her make it her own for yourself.
Edited: December 2nd, 2012
Song Of The Day by Eric Berman – "Golden Gate Gospel Train" by Golden Gate Quartet
What we have here is some prehistoric Doo Wop for you Sunday morning revelers. The Golden Gate Quartet consisted of Orlandus Wilson, Willie Johnson, Henry Owens and Clyde Riddick and started out as a Barbershop Quartet in Virginia back in the early 1930s. The group began performing for audiences and soon migrated to North Carolina where their brand of Jubilee Gospel was featured over the radio airwaves. By 1937, they came to the attention of the Victor Record company who began recording their sides (including this 1937 track) for the Bluebird label. The Golden Gate Jubilee sound was a heady brew melding their Barbershop harmony roots with Jazz scat singing, Gospel and early Country Hillbilly music, paving the way for Doo Wop some twenty years before the fact. The group still exist in some form today and released their most recent album, "Incredible" in 2010. Listen closely and you can also here a sample of this very song in Paul Simon's "Love And Blessings," from his latest studio album "So Beautiful Or So What."
Edited: December 1st, 2012