News for July 2012
Song Of The Day by Eric Berman – "Fight The Power" by Public Enemy
This track is ground zero in all of hip hop and perhaps the most in your face rap single of all time! While Public Enemy are no doubt the most influential rap group of all time, they were also the most innovative with their sampling and dynamic backing tracks provided by brothers Hank and Keith Shocklee, also known as The Bomb Squad. The Shocklee brothers had their own mobile DJ business called Spectrum City DJs who also counted Professor Griff amongst its employees. Carlton Ridenhour, also known as Chuck D, was an aspiring graphic designer who offered to design some posters for the Spectrum City crew while he was a radio DJ at WBAU, the Adelphi College radio station. At one point, he also told them he could emcee, and along with another WBAU regular, Flavor Flav (William Drayton Jr.), and local DJ, Terminator X (Norman Rogers), Public Enemy was born. Right from the start, PE's sound was a mix of the serious brought out by Chuck D's politically charged topical messages cooled off by the somewhat slacker presence of D's amiable sidekick Flavor Flav, all supported by the hyper-charged backing tracks of The Bomb Squad. It was through WBAU program director Bill Stephney that they came to the attention of producer Rick Rubin who signed them to his Def Jam record label and released their first album "Yo! Bum Rush The Show" in 1987. The group followed that record with the earth shattering "It Takes A Nation Of Millions To Hold Us Back," which was the first rap album to top the Village Voice's Pazz and Jop Poll in 1988. This song comes from their no less essential third release "Fear Of A Black Planet" from 1990 and it later turned up as the centerpiece of Spike Lee's film "Do The Right Thing." Other singles on this album included "Welcome To The Terrordome" and "911 Is A Joke" in which, Flavor Flav and company take on the response times of 911 in black neighborhoods.
Edited: July 31st, 2012
Song Of The Day by Eric Berman – "Evil" by Tom Jones
Some folks just get hipper when they get older. Case in point, there is me…and then there is Tom Jones, whose new 7" single recorded at Third Man Records with Jack White on guitar and in the production chair, bears some of the most stripped down virile sounds to emanate from the Welshman in some time. The A-side is a rip-roaring Howlin' Wolf cover that gives the Wolfman a run for his money, while the B-side finds him covering Frankie Lane's "Jezebel." Gone is the resignation over old age that dragged down Jones' last American release, "Praise & Blame." Jones' latest album, "Spirit In The Room," was released overseas last May. It has yet to receive a domestic release here. If it sounds anything like this Jack White collaboration, I say bring it on!
Edited: July 30th, 2012
Song Of The Day by Eric Berman – "Easy Come Easy Go" by Cass Elliot
Only in the 1960s could someone as robust as Cass Elliot become an equally big star. Sure, she had talent to burn and a set of unrivalled pipes, but in this day of the thinner than thin in showbiz, she just would not have stood a chance…and a shame it would have been indeed. The former Ellen Cohen was born in Maryland and got her start as part of the folk trio, The Big Three along with James Hendricks, whom she was married to for a time in an effort for him to avoid the draft, and Tim Rose. When Rose left the group in 1964, future Lovin' Spoonful member Zal Yanovsky and Denny Doherty joined their ranks and they became The Mugwumps. Shortly thereafter, Yanovsky joined forces with John Sebastian while Doherty joined The New Journeymen who counted John Phillips and his wife Michelle amongst their ranks. After Cass joined the fold, the group would soon become The Mamas And The Papas. Of course you can listen to their track,"Creeque Alley" to have the blanks filled in for you. It would only be a matter of time before Cass, the ultimate hippy chick would record on her own, and with the help of extensive television work, she began to have her own hits. Her records were pure pop affairs cut at Western Recorders in LA in the late 60s and early 70s featuring a who's who of wrecking crew favorites including on this track Hal Blaine, Joe Osborne, Larry Knechtel, Steve Barri and Phil Kaye. This song is more well known for Bobby Sherman's version than Cass', but I think the 1971 production values and arrangements on this version make it much better. It is originally from her album "Bubble Gum, Lemonade &…Something For Mama" whose cover image was framed in chewed bubble gum. Elliot died in London in 1974 of a heart attack (and not from choking on a ham sandwich) in the same flat that Keith Moon would die, at the same age four years later.
Edited: July 29th, 2012
Song Of The Day by Eric Berman – "Go Outside" by Cults
One of the best new discoveries I made a few weeks ago at this year's Pitchfork Music Festival in Chicago was the band called Cults. Cults started life as the duo of Madeline Follin on vocals and Brian Oblivion on guitar, keys and drums who were both students from The New School in New York City. Their girl group inspired sound got them noticed by the Pitchfork Music Website in Chicago after they self-released several songs including this one on an EP back in 2010. They were quickly signed to British pop star Lily Allen's ITNO (In The Name Of) record label and released their debut album, also called "Cults," last summer. By the time they appeared at the Pitchfork festival this summer, their ranks expanded to a five-piece band.
Edited: July 28th, 2012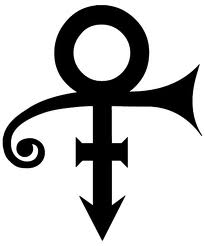 Song Of The Day by Eric Berman – "Shhh" by

– Second day in a row for a Prince song, however this one's technically by "The Artist Formerly Known As Prince" or

. Here we have a live version of some deep soul from one of his most underrated albums, "The Gold Experience." The album was originally supposed to be released in conjunction with Prince's album "Come" in 1994, but Warner Bros. records in all their infinite wisdom feared a glut of Prince product on the market would be a bad thing and declined to release it. As a result, " " began to wear the word "slave" on his face. The music from both albums was from a projected musical he was working on called "Glam Slam Ulysses" which never saw the light of day. By the time "The Gold Experience" was released, it lost some of its best tracks including "Days Of Wild," "Interactive," "Ripopgodazippa" and "Acknowledge Me." This song also saw its debut not on a Prince record, but on a record by Tevin Campbell who originally recorded the song in 1993. As for Prince on stage, having seen him several times over the years, the guy's one of the greatest live performers ever!
Edited: July 27th, 2012
Song Of The Day by Eric Berman – "Dead On It" by Prince
The follow up album to "Sign Of The Times" was to be Prince's darkest and funkiest album to date. It was called "The Black Album" and was scheduled to come out in late 1987. At the last minute, and after a few promo copies had leaked out, Prince got cold feet and recalled the album replacing it with the far more positive "Lovesexy" album. Both albums had one song in common, the romantic ballad "When Two Are In Love," otherwise the records were like night and day…or more to the point, good and evil. Prince saw the album as too negative which is why it was shelved.. When Prince released the first single and video from the "Lovesexy" album, "Alphabet St.," it featured a hidden banner within the video that said "Don't buy the Black Album, sorry." When it finally got its contractual obligation, limited edition official release on CD in 1994, it was packaged in black with no credits on the cover and just a list of songs printed on the disc. The original title for the album was to be "The Funk Bible." The album's darkest song was called "Bob George" whose title was an amalgam of his manager Bob Cavallo and the critic, Nelson George who became very critical of his output at the time. The song stands out in Prince's catalog for its gangster overtones and the line "That skinny m.f. with the high voice," one of the few self-references in his work. This song pokes fun at the then-burgeoning hip-hop scene that threatened to make Prince passé. I've gotta get me a hat like the kid in this homemade video!
Edited: July 26th, 2012
Song Of The Day by Eric Berman – "Eli's Comin'" by Maynard Ferguson
He was considered one of the top "screech" trumpeters in Jazz, a style that was typified by a proclivity to spend an unfathomable amount of time playing in the upper registers of his instrument. But Maynard Ferguson was much more than just a screech trumpeter, he was also an educator and perhaps the most popular big band leader of the 1970s. While touring the concert halls of the world, he also took time out to perform hundreds of shows in high school and college auditoriums where he made it his mission to educate kids about Jazz. As a result, many young players got their start in Ferguson's bands. Ferguson got his start playing in the big bands of Jimmy Dorsey and Charlie Barnett before joining Stan Kenton's band in 1950. Although he wasn't their lead trumpet player, he was afforded numerous solos because he could create excitement by playing in the highest registers of his instrument. After his work with Kenton, he took a job with Paramount pictures where he recorded over 40 film soundtracks including "The Ten Commandments." In the early 1960s, Ferguson and his wife joined Timothy Leary and his Harvard friends and lived on an estate in Millbrook, NY where he experimented with numerous psychedelics including LSD. After a few years living in England, he came back to the states to set up his own big band. He released many albums during the '60s and '70s as a band leader, where he focused on performing big brass versions of the hits of the day. Here's his 1970 Pop-Jazz version of the Laura Nyro classic, "Eli's Comin'," that was later made famous by Three Dog Night. It is from his first in a long string of "M.F. Horn" albums that had a profound influence on such rock acts as Blood Sweat & Tears, Chicago and Chase. Ferguson went on to lead his big band and perform in concert with numerous artists until his death in 2006.
Edited: July 25th, 2012
Song Of The Day by Eric Berman – "I Got You" by Split Enz
Like Peter Gabriel-era Genesis, Split Enz started out as a visually stunning progressive rock band that dressed up in wild costumes and performed elaborate stage shows, with the original lineup of Phil Judd, Tim Finn, Mike Chunn, Robert Gillies and Noel Crombie. They formed in 1971, but it wasn't until 1980 that the band found success outside of their native New Zealand in the USA. That's when Tim Finn's brother Neil, who barely knew how to play the guitar, joined the band as their lead guitarist after the departure of Phil Judd. At the time, Neil started taking on second lead vocal duties and writing songs that led to the band adopting a modern new wave sound. By now, they were a big sensation in their native New Zealand and Australia, but it wasn't until this song from the laser-etched album, "True Colours," that the band had a bona-fide international hit. After several years of non-stop touring and no huge follow-up hit, Tim Finn left the band in 1983 and Paul Hester was added to the lineup on drums. The band soldiered on as Split Enz for one more year before Neil Finn and Paul Hester went on to form Crowded House.
Edited: July 24th, 2012
Song Of The Day by Eric Berman – "Swinging On A Star" by Bing Crosby
This Academy Award winner for Best Original Song was composed by Jimmy Van Heusen and Johnny Burke for the 1944 film "Going My Way" in which Bing Crosby plays a priest. The song's genesis came out of a meeting at Crosby's house between him and Van Heusen to discuss music for the film. Crosby son came into the room to complain about going to school the next day. Van Heusen replied that if he didn't go to school, he may turn out to be a mule. The song grew from there. While Crosby's smooth delivery makes this the definitive version of the song, it has been recorded by numerous artists including Burl Ives, Frank Sinatra, Rosemary Clooney, Tony Bennett, Shari Lewis and Little Eva. The backing vocals on Crosby's version are supplied by The Williams Brothers Quartet including a young Andy Williams.
Edited: July 23rd, 2012
Song Of The Day by Eric Berman – "We Can't Have Nice Things" by Kelly Hogan
While most people have never heard of Kelly Hogan, you can't be interested in music and live in Chicago without having come into contact with Hogan's smooth vocals and down to earth demeanor. Hogan is a stalwart of the Chicago roots music scene who has backed the likes of Neko Case, The Waco Brothers, Mavis Staples, Robbie Fulks, Andrew Bird, Jakob Dylan, Jim Lauderdale and many others. Back in the 1980s, she was a member of the indie band The Jody Grind until a tragic car accident took half the band away from her. She then went on to join the Rock*A*Teens who released several records in the 1990s. She has released several albums on her own for Chicago's Bloodshot Record label, but none of them caught fire the way they should have. This Andrew Bird/Jack Pendarvis composition is from her latest album "I Like To Keep Myself In Pain," which rock critic Greg Kot says is "a fascinating introduction to one of the most accomplished, underappreciated vocalists of the last two decades." The album features songs written by Vic Chesnutt, Robyn Hitchcock, M. Ward, Stephin Merritt, John Wesley Harding, Jon Langford and Robbie Fulks…she has worked with all of them in the past.
Edited: July 22nd, 2012
Song Of the Day by Eric Berman – "One Draw" by Rita Marley
This rock steady celebration of jah spliff really got mucho airplay at parties I attended back in the day. And why not, it's got a beat that just can't quit and lyrics we all could relate to! Rita Marley, of course, was the wife of Bob Marley and a member of the vocal group the I Threes along with her cousin Constantine 'Dream' Walker and Marlene 'Precious' Giffordwas. She met Bob Marley through Peter Tosh and they eventually married in 1966 and they remained married until his death in 1981. The I Threes backed Bob Marley on the road and in the recording studio from "Catch A Fire" in 1973 through "Uprising" in 1980. After Marley's death she released several albums alone and with the I Threes. This song was released as a 12" single back in 1990. She currently holds the reigns to the Bob Marley Trust and is in charge of all posthumous activity for Bob Marley.
Edited: July 21st, 2012
Song Of The Day by Eric Berman – "Betrayal Takes Two" by Richard Hell & The Voidoids
Richard Hell was the original punk! He was a fashion inspiration to Malcolm McLaren who borrowed his spiked hair look, torn clothes and ample use of safety pins as the basis for his own fashion shop, Sex, in London that launched The Sex Pistols and the initial punk scene. But it wasn't just the look and the clothes that set Mr. Hell apart from the rest, Hell was also a brilliant poet and songwriter who performed in several seminal bands including the original lineup of Television, Neon Boys (where he met Richard Lloyd of Television) and The Heartbreakers (who also included Jerry Nolan and Johnny Thunders of New York Dolls) before striking out on his own with The Voidoids. The Voidoids were no band of slouches either featuring the amazing angular guitar work of Robert Quine, who perhaps is best known for his early documentation of The Velvet Underground, preserving seminal shows on tape that would have been lost to the ages, as well as his years of work playing guitar with Lou Reed, Ivan Julian on guitar and Marc Bell on drums, who was later known as Marky Ramone, drummer for the Ramones. Their debut album, "Blank Generation," from 1977 included such punk standards as "Love Comes In Spurts," "Down At The Rock And Roll Club," the title track, and this song. Hell went on to form the one-off band, Dim Stars, with Thurston Moore and Steve Shelley of Sonic Youth, Robert Quine and Don Fleming of Gumball before giving up on music completely to focus on his writing.
Edited: July 20th, 2012
Song Of The Day by Eric Berman – "Seven Come Eleven" by Charlie Christian w/ The Benny Goodman Sextet
The world of music is scattered with "what ifs," such as "What if Waylon Jennings didn't give his seat up to Buddy Holly on the ill-fated flight that took his life?," or "What if John Lennon hadn't been murdered…would there have been a Beatles reunion?" One of the more intriguing what-ifs in my book is "What if a 25 year old guitar wiz by the name of Charlie Christian had lived a full life?" What kind of music can we have expected to come from him? Well based on the two years of recordings he left behind with Benny Goodman, they would have been stunning to say the least. Case in point is this 1939 sextet recording with Benny Goodman on clarinet, Lionel Hampton on vibes, Fletcher Henderson on piano, Artie Bernstein on bass and Nick Fatool on drums. Listen to how tight the lead trio of clarinet, vibes and guitar are as they fly together in unison into the musical stratosphere. What's even more fascinating is that this recording was made during a time of uncertainty for Goodman. He had disbanded his orchestra due to medical issues a few months before. After enduring back surgery for acute sciatica which was a bigger deal then than it is now, Goodman faced the task of putting a new band together after being out of circulation for months. One of the first things he did was to put this sextet together with Charlie Christian, a new guitarist from Oklahoma he'd found through John Hammond. At the time, the electric guitar was not a common instrument in a big band, let alone in a sextet. Goodman took the opportunity to try something different and it paid off in spades. Unfortunately, we'll never really know the answer to this "what if" scenario, but at least we have the amazing recordings we do by Charlie Christian to marvel and ponder.
Edited: July 19th, 2012
Song Of The Day by Eric Berman – "Hands Off She's Mine" by The English Beat
Records don't get any more downright joyous, infectious and danceable than this classic ska track by The English Beat. Not to be confused with a now-unknown American band that also called themselves The Beat that had this Beat changing their name to The English Beat in America, The Beat were a 2-Tone ska collective that consisted of Dave Wakeling, Ranking Roger, Andy Cox, Saxa, David Steele and Everett Morton. They released three essential albums in the early 1980s: "I Just Can't Stop It" (1980) where this song was culled, "Wha'ppen" (1981) and "Special Beat Service" (1982), and now they've finally gotten the recognition they always deserved with a terrific 5-CD box set released last week by Shout Factory records. The box includes their three studio albums, plus one disc of 12-single mixes and a disc of live recordings from the BBC. They were mostly known on these shores by a clutch of indelible club hits and MTV videos including "Mirror In the Bathroom," "The Tears Of A Clown," "Doors Of Your Heart," "I Confess," and "Save it For Later," which was later covered by Pete Townshend. I can remember seeing them in action three nights in a row at a tiny New Jersey club called The Fountain Casino in 1980 with a then-unknown REM as an opening act each night, and can attest to how potent their mix of reggae, ska and soul was on stage. After they split in 1982, Dave Wakeling went on to form General Public while Andy Cox and David Steele formed Fine Young Cannibals. They now continue to tour in two different versions of the band…
Edited: July 18th, 2012
Song Of The Day by Eric Berman – "Wind Up Working In A Gas Station" by Frank Zappa
In 1976, the year that the album "Zoot Allures" was released, Frank Zappa was tied up in legal issues. His manager, Herb Cohen, began renting Zappa's studio out while Zappa toured and allegedly pocketed the money for himself. This led to Cohen making off with tapes for a proposed Zappa three LP set called "Lather" and tapes from sessions for Captain Beefheart's "Bat Chain Puller." This, in turn, permanently mothballed Zappa and Cohen's Diskreet record label. It was in this atmosphere that Zappa released his only record on Warner Bros. records. When Zappa took test pressings of the album to radio stations, it was originally a double album including tracks that would later turn up on "Sleep Dirt." Somewhere in the interim, it was trimmed down to a single record. The album's title is a pun on the French expression "Zut alors" which roughly translates to damn it. While tracks like "Black Napkins" and "The Torture Never Stops" became concert staples for the rest of his touring career, this crunchy little ditty was seldom, if ever, performed. It's a shame, too, since it's got some killer guitar work all over it.
Edited: July 17th, 2012
Song Of The Day by Eric Berman – "Get Happy" by Benny Goodman & His Orchestra
This gem comes from relatively early in Benny Goodman's career. He had only begun leading a big band a year or two earlier and he was beginning to make a name for himself and feel his first brushes with success while performing at and broadcasting from the Palomar Ballroom in Hollywood on the "Let's Dance" radio program. From there it was on to the Congress Hotel in Chicago where more popularity followed when this recording was made in March of 1936. Featured here are the triple threat trumpets of Bunny Berigan, Pee Wee Erwin and Ralph Muzillo, the great Jack Teagarden on trombone, Gene Krupa on the drums, Toots Mondello on alto sax, Allan Reuss on guitar, brother Harry Goodman on bass, and, of course, Benny Goodman on the clarinet, all performing a stellar Spud Murphy arrangement. It would only be a matter of time before the great Harry James would be added to the ranks. You can practically see Goodman's fingers flying up and down the licorice stick while listening to this standard written by Harold Arlen and Ted Kohehler. The song would later become the property of Judy Garland, but for now, it was Goodman's to own…and he did.
Edited: July 16th, 2012
Song Of The Day by Eric Berman – "It's Real" by Real Estate
Day three of the Pitchfork Music Festival was one for musical grazing – going from stage to stage to happen upon whomever is performing. If the music is good, you stay…if it isn't; it's on to the next stage. Since Union Park is rather smallish and the body count of 20,000 people per day is miniscule, particularly in comparison to Lollapalooza's 90,000 per day, Pitchfork is the place to get your grazing on. Today's real find was some Real Estate from New Jersey! Real Estate's melodic pop blend was a breath of fresh air that rose above the din of tuneless noise and so-called rapping. That's not to say that tuneless noise and so-called rapping can't be enjoyable…it was! I'm going to have to check out Real Estate's latest record called "Days." Garage rock seemed to be the flavor of the day with strong sets from San Francisco's Thee Oh Sees and Ty Seagall, plus A Lull from Chicago and The Men whom "Time Out New York" called "Thurston Moore and The E Street Band." Also from New York was the reincarnated Chavez who featured a blend of anthemic rock and noise. We also got a close-up look at Hip-Hop culture during Compton's Kendrick Lamar's set. Lots of "blunt" force happening in the super packed audience as Lamar laid down some rapid fire lyrical flow. Finally, another cool find in the set provided by Unknown Mortal Orchestra who played some great three-piece rock. The band is the brainchild of New Zealand native Ruban Nielson who writes some really good songs. We blew off the headliners today in order to get home since work is beckoning tomorrow. So there you have it, in the words of the immortal Max Yasgur, "three days of fun and music…and nothing but fun and music."
Edited: July 15th, 2012
Song Of The Day by Eric Berman – "See No Evil/Ask The Angels" by Wild Flag
The Pitchfork Music Festival in Chicago is kind of a humbling experience for me since it never fails to point out how out of touch with today's music scene I really am. Sure I try to keep up with new music, probably way more than those in my cohort, but it's always an eye opener coming upon groups I've never heard of that most of the crowd know very well. I guess the point of me attending the festival is that I always come away with a new group of artists I've never heard of before. Day two of the festival was no different, although the offerings were a mixed bag. The highlight was Carrie Brownstein and Janet Weiss' new band post Sleater Kinney, Wild Flag. The highlight of their set was the superb choice of cover tune by opening with "See No Evil" originally by Television from their 1977 album "Marquee Moon." Wild Flag certainly prove that middle age women can still rock! Other highlights of today included Atlas Sound who is Bradford James Cox's solo project when he's not with Deerhunter. I've posted music by him before in this space and today it was just him with an acoustic guitar and a bank of pre-recorded tracks and effects. Another impressive group was New York City's Cults whose 1960s girl-group influenced set struck a chord with the crowd. They're a group I will look into further for more music. Sleigh Bells made their second Pitchfork appearance and this time they were much improved. They've added a guitarist and Alexis Krauss has turned into a formidable cheerleader, strong enough to stand up to the ear-splitting crunch supplied by partner Derek Miller and touring second guitarist Jason Boyer. Hip hop was well represented by Danny Brown from Detroit Michigan who created his own brand of mayhem that spread throughout the crowd creating an exciting, but very uncomfortable situation for those who like to listen to music instead of push and dive over people. Last up was headliner Grimes. I posted a song by her a few days ago and while she faithfully reproduced her tracks verbatim from her record, much of the nuance that makes her so interesting on record was lost on the much enamored throng. Other acts from today included Cloud Nothings who despite the downpour kept on playing until they were forced to cut their set short, Flying Lotus who is Steve Ellison a hip-hop producer who supplies all of the bumper music on MTV's "Adult Swim," and finally British dance pop sensations, Hot Chip whose set we only saw a few songs of before moving on. Festivals are all about choices…and with Hot Chip we made ours. All in all, a good day of music. Now it's on to day three…
Edited: July 14th, 2012
Song Of The Day by Eric Berman – "The Nights Of Wine And Roses" by Japandroids
Well, the first day of the Pitchfork Music Festival in Chicago is now in the rearview mirror, and it was full of outstanding new music mostly performed by artists I've never heard of. Clearly, that is what makes Pitchfork one of the coolest festivals on the planet. The standout today was Canada's Japandroids, a Husker Du-ish duo consisting of Brian King on guitar and David Prowse on drums who steamrollered all over the crowd with their brand of celebratory rock. Their latest record is, in fact, called "Celebration Rock" and it is most definitely one of the best records to come out so far this year. Other highlights from today included another Canadian duo known as Purity Ring who sounded like a chilled out Bjork surrounded by electronic dubstep beats, New Jersey's Clams Casino, a producer of hip-hop mixtapes who's hypnotic beats made for some knotty instrumentals and the psychedelic pop of Olivia Tremor Control who released several records in the early 1990s only to reunite a decade later. They are said to be releasing some new music in the future. The day started with Outer Minds whose sound reminded me of 1966 era organ-swirled Grateful Dead. Stay tuned for day-two highlights tomorrow.
Edited: July 13th, 2012
Song Of The Day by Eric Berman – "Oblivion" by Grimes
One of the stranger headliners of this weekend's Pitchfork Music Festival in Chicago will be Grimes…and it is one of the things that makes the Pitchfork Festival so great is that an artist as off the beaten path as Grimes can indeed end up as a headliner. Canadian born Claire Boucher made a splash on these shores with her latest record, "Visions," that features an intoxicating mix of helium-voice vocals, pulsing electronic beats and hip-hop, girl-group flavors. She first made her mark by releasing two cassettes in 2010 which led to her signing to the 4AD Record label and this year's critically acclaimed album. She is also a member of the group L$D who released their first single last month called "Don't Smoke My Blunt Bitch." Haven't heard it…don't know if I want to…
Edited: July 12th, 2012
Song Of The Day by Eric Berman – "Party People" by Alejandro Escovedo
There's not much of a market these days for meat 'n' potatoes journeyman rockers, and that's unfortunate when you've got a talent as big as Alejandro Escovedo. The musical terrain is scattered with great artists like Willie Nile, Garland Jeffries, Ian Hunter, Graham Parker et al who've had periods of white-hot success in the past and have seemingly disappeared into the ether although they continue to record and release viable records. Escovedo came from a musical family that included brothers Coke and Pete (Santana) and his niece Sheila E. (Prince). His own recording career began in the 1980s as a member of the indie roots-rock bands Rank And File and then later in True Believers. He has released fourteen mostly consistent solo records since 1992 littered with great songwriting throughout them. Problem is, like so many other artists of his ilk, the records do not capture the power of his songs that can only be experienced on stage and in person. Putting is succinctly, the little guy can blow the roof off of a club. Since 2008, Escovedo has worked with producer Tony Visconti who was responsible for producing some of the greatest Glam Rock records including David Bowie's "The Man
Who Sold The World" and T. Rex's "Electric Warrior." To my ears, the glam hat doesn't really fit Escovedo and the production hinders the power of a great collection of songs. Here's a stellar live version of one of the highlights from his latest album, "Big Station."
Edited: July 11th, 2012
Song Of The Day by Eric Berman – "Chicago" by Tom Waits
He's become more and more reclusive as the years go on, rarely performing in public. When he does tour, he sporadically makes one theater stop per city and then you don't see him again for many years. Last fall, several TV appearances were booked concurrent with the release of Tom Waits' first album of new material in seven years, "Bad As Me." Without any reason given, the dates were cancelled and no TV or tour promotion occurred for the album. Many months later, Waits has decided to pick up where he left off and begin promotion efforts on his latest record including the two originally booked TV dates. The first one happened last night on David Letterman's "Late Show" where this performance of "Chicago" was performed. The band includes Tom's son, Casey Waits on drums, David Hidalgo of Los Lobos, Larry Taylor (Bob Dylan), Augie Myers (Sir Douglas Quintet) and "Big" Bill Morganfield (the son of McKinley Morganfield – aka Muddy Waters). The second performance will happen tonight (7/10/12) on "Late Night with Jimmy Fallon."
Edited: July 10th, 2012
Song Of The Day by Eric Berman – "Left Alone" by Fiona Apple
Forget the on-stage breakdowns by an "artiste" with a capitol "A", forget the record company's penchant for rejecting records every time she turns one in, and certainly forget the pretentious 20 word album titles…the question one must ask regarding a new Fiona Apple record is was it all worth the wait? In the case of her latest opus, the answer is unquestionably, yes! Apple wraps all kinds of emotions into her angular songs and on this collection they are more stripped down to the bare bones than ever before. Here we have a song that features the drama of a Broadway musical and the restlessness of a sleepless night all wrapped around the question "How can I ask anyone to love me, when all I do is beg to be left alone." And for the record, the album's full title is "The Idler Wheel Is Wiser Than The Driver Of The Screw And Whipping Cords Will Serve You More Than Ropes Will Ever Do." Don't ask…
Edited: July 9th, 2012
Song Of The Day by Eric Berman – "Everybody Step" by Chick Webb & His Orchestra featuring Ella Fitzgerald
Chick Webb was known as "The King of the Savoy" where he and his orchestra would regularly win battles of music against the other leading big bands of the day including Benny Goodman. He stood tall amongst big band drummers even though his diminutive frame was only a tad over four feet tall. Can you imagine the fireworks that flew watching the great drummers Gene Krupa from Goodman's band battling against Chick Webb and his band? You can tell by the recordings both bands left behind that there was always plenty of mayhem behind the drum kit! Webb's major discovery was Ella Fitzgerald whose jive vocals light up this gem from 1938. This stuff is as hip as anything that will appear at next week's Pitchfork Music Festival!
Edited: July 8th, 2012
Song Of The Day by Eric Berman – "I Learned How To Pray" by Squeeze
As was the case with Lennon and McCartney before them; the whole was way more than the sum of the parts with Glenn Tilbrook and Chris Difford. Together, the songwriting team behind the group Squeeze composed some of the greatest pop songs of the late '70s and 1980s: "Tempted," "Pulling Mussels From A Shell," "In Quintessence," "Is That Love," "Up The Junction," "Another Nail In My Heart," "Cool For Cats," to name but a few… even though they didn't place many of them up the charts. Apart, their solo recordings didn't amount to much except to point out how much they needed each other's input. After releasing several best-selling consecutive albums between 1979 and 1982, Difford and Tillbrook took three years off for solo projects before reuniting for the 1985 album "Cosi Fan Tutti Frutti." The album was not well received and was ridiculed for it's over the top production, and while the production hasn't worn well with time, the songwriting is as sharp as it ever was especially on this song. They went on to release several more worthwhile records including "Babylon And On " in 1987, "Frank" in 1989 and "Some Fantastic Place" in 1993 before they packed it in after "Domino" in 1998. They briefly reunited to re-record some of their best songs on the pleasant but unnecessary CD "Spot The Difference" in 2010. Word is that they will reunite for a brand new Squeeze album and tour next year.
Edited: July 7th, 2012
Song Of The Day by Eric Berman – "1-2-3" by Len Barry
After singing during his military career for a few years, Leonard Borisoff changed his name and joined Philadelphia vocal group The Dovells in 1958 singing lead vocals on their million selling hit "Bristol Stomp," plus "You Can't Sit Down," "The Continental" and "Hully Gully Baby." Barry struck out on his own and within a short time struck gold with this classic AM radio staple from 1965 that went all the way up to number two on the Billboard charts. Soon thereafter, Motown Records' lawyers came knocking on songwriters Len Barry and Dave White's door, suing them both for plagiarizing the Holland-Dozier-Holland Supremes hit "Ask Any Girl." Barry and White admitted that they did use part of the song as a basis for their song and H-D-H received a settlement and a writing credit for the song. After the hits began to dry up, Barry worked on a few projects with a local up-and-coming R'n'B group called Gulliver that featured Daryl Hall in its ranks.
Edited: July 5th, 2012
Song Of The Day by Eric Berman – "Thank You Girl" by The Beatles
Pretty good song…I think this band has a future…
Edited: July 5th, 2012
Song Of The Day by Eric Berman – "America The Beautiful" by Ray Charles
By1972, the year he recorded his Gospel-tinged version of "America The Beautiful," Ray Charles' career was deeply in decline. It had been many years since his last hit and his recording contract with ABC was coming to an end. Indeed, the "A Message From The People" album that originally contained this song sank without a trace. Charles was in bad need of direction with the socially conscious sounds of Motown stars like Marvin Gaye and Stevie Wonder quickly making him sound very passé. It was indeed a cover of Stevie Wonder's "Living For The City" that brought Charles a Grammy in 1974, followed by a reunion with Jerry Wexler at Atlantic Records in 1974 that turned his fortunes around. In the meantime, this version of a song many believe would make a better national anthem than "The Star Spangled Banner" quietly gained the "classic" status it enjoys today.
Edited: July 4th, 2012
Song Of The Day by Eric Berman – "Funtime" by Iggy Pop (Repeated from the Song Of The Day vault – October 27, 2010)
 "FUN! We want some! We want some!" Words to live by from the Iggster with an assist from David Bowie. Bowie came along to offer a little career rehab for Iggy whilst meanwhile rehabbing his own addictions of the time. "The Idiot" was recorded at their getaway retreat… in Hansa, Germany, and was sandwiched in between the recording of Bowie's "Low" and "Heroes." This track sounded modern at the time of its release back in 1977 and it still does today, capturing the Teutonic Krautrock sound of German bands like Can and Kraftwerk, and mixing it up with the drug-fueled exuberance of a late-'70s night on the town clubbing.
Edited: July 3rd, 2012
Song Of The Day by Eric Berman – "New Lace Sleeves" by Elvis Costello & The Attractions
Most people's introduction to Elvis Costello on American shores occurred with a late 1977 appearance on "Saturday Night Live" when he and The Attractions were asked to fill in as a last minute replacement for The Sex Pistols whose visas would not let them into America. It was during this performance that EC and company launched into the song "Less Than Zero" only to abruptly stop it after a few bars in order to powerhouse through their latest British hit "Radio Radio," much to the chagrin of the NBC TV censors. The result was that Elvis would not be asked back onto the show until 1982. Between his persona as an angry young man and the abrupt quick-change of song that played out in front of American TV audiences, Elvis got lumped into the Punk Rock movement which he really never was a member. Between 1977 and 1981, Elvis Costello & The Attractions released five back-to-back albums chock full of amazingly articulate songs that established him as one of the leading British songwriters not heard since the days of Lennon & McCartney. Those albums were "My Aim Is True" (1977), "This Year's Model" (1978)," Armed Forces" (1979), "Get Happy" (1980) and "Trust" (1981)…add to these another 20-track album, "Taking Liberties" (1980), released only in America that gathered the stray b-sides and album off-cuts, and you had the beginnings of a stunning career that still continues today. All the above albums were produced by Nick Lowe and all of them were distinctly British, typified by songs like this one from "Trust."
Edited: July 2nd, 2012
Song Of The Day by Eric Berman – "Waters Part" by Let's Active
They were one of the finest purveyors of Power Pop during the 1980s, helmed by one of the era's most in-demand producers. Let's Active formed in 1980 in Winston-Salem North Carolina and consisted of Mitch Easter on guitar and vocals, Faye Hunter on bass and Sara Romweber on drums. Mitch Easter's fame as a producer for REM (their first three records), Pavement, Marshall Crenshaw, Suzanne Vega, Pylon and The Bongos pretty much overshadowed his band which is a shame since they recorded an EP and three wonderful albums full of well-written catchy songs. They were also a novelty on stage because it was such a rarity to see a group with a female bass player and drummer rock out with such abandon. Easter got his start as a member of Sneakers, a group he formed with his childhood friend Chris Stamey who went on to form The dB's. Around this time, Easter set up his own Drive-In Studios in the garage of his parent's house and began recording, along with co-producer and fellow recording artist Don Dixon, the first records by Let's Active and REM. The original lineup of Let's Active released an EP called "Afoot" in 1983 and then broke up after they toured behind their first full length album "Cypress" in 1984. The second Let's Active album, "Big Plans For Everybody" (1986), was pretty much a solo effort by Easter and the final record, "Every Dog Has Its Day" (1988) featured a totally different band lineup. Easter has never turned back to his Let's Active material over the years and seldom performs in public.
Edited: July 1st, 2012