News for the 'Branford Marsalis' Category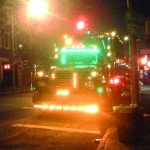 1. Deerhoof: Breakup Song (Polyvinyl)
Emanating from San Francisco (Greg Saunier & John Dieterich) by way of Japan (Satomi Matsuzaki), Deerhoof have released 12 albums of unpredictable music with a sound that would have made Yoko Ono proud and John Lennon jump for joy. It has finally come to pass that the ingredients of Yoko Ono's recordings circa "Double Fantasy" that were championed by John Lennon have somewhat reached the mainstream with Deerhoof and their brand new release Breakup Song. Part electro-crunch, part sing-song melodies, part twee vocals and completely infectious in the dance rhythm department.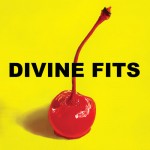 2. Divine Fits: A Thing Called Divine Fits (Merge)
When I first started playing Divine Fits' debut album, I immediately gravitated to the songs that featured Britt Daniels on lead vocals. Daniels formed the band with Dan Boeckner of Wolf Parade and Sam Brown of New Bomb Turks while on hiatus from his band Spoon. In fact, it was Britt Daniels and the Spoon connection that led me to this album in the first place. What I found was that this record is chock full of terrific glam-infused tunes written by each band member with a heaping helping of '80s synth-pop and punk rock thrown in for good measure.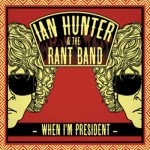 3. Ian Hunter: When I'm President (Slimstyle)
Ian Hunter is making records today that stand ever so tall in a catalog that includes classics by Mott The Hoople and solo staples like his eponymously titled debut album from 1975 and 1979's classic You're Never Alone With A Schizophrenic. The 73-year old and his current Rant Band have been on a roll, releasing several killer albums in a row, culminating in this year's When I'm President. Hunter is supplied with pliant backing by the Rant Band featuring James Mastro (of Bongos fame) on guitar, Steve Holley (Elton John, Paul McCartney) on drums, Paul Page on bass, Mark Bosch on guitar, Andy Burton (Tiny Lights) on piano, Mark Rivera on sax and Andy York (Jason & The Scorchers) on backing vocals. Together they make a MOTTly sound on this solid collection packed with full-on Mott rockers with the brand of Dylanesque wordplay we've come to expect from Ian Hunter.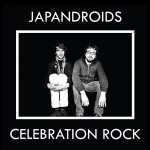 4. Japandroids: Celebration Rock (Polyvinyl)
Two Guys! No, not the department store from the 1960s, and not The White Stripes or Black Keys either. I'm talkin' about two Canadian guys, Brian King on guitar and vocals and David Prowse on drums, who brought a firestorm of fury onto these shores with their aptly titled second full-length record Celebration Rock. Having seen these guys in action, I'm here to tell you that once they leave the stage, they leave a cadre of spent bodies with bleeding ears in their wake. And that's a good thing, if your thing is high-powered, adrenaline producing walls of sound (think Husker Du) with the kind of chant-along hooks that haven't been heard since U2 last fired up stadiums around the world.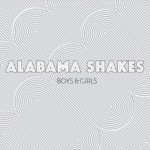 5. Alabama Shakes: Boys And Girls (ATO)
Not your garden variety genre exercise. The Alabama Shakes' debut record is a fine old-school, STAX-inspired soul record with sturdy songs sung by newcomer powerhouse vocalist Brittany Howard. They're not just emulating a sound here, it's totally genuine.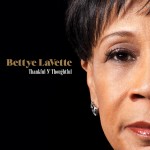 6. Bettye LaVette: Thankful N' Thoughtful (Anti)
After over 40 years of obscurity, Bettye LaVette has come back, and since 2005 she's recorded four excellent albums for the Anti record label, mostly consisting of well-chosen covers by her and her producer Craig Street. Her latest, and greatest, features inventive takes of Gnarls Barkley's "Crazy," Bob Dylan's "Everything Is Broken," The Pogues' Dirty Old Town" and Neil Young's "Everybody Knows This Is Nowhere." It takes a big set of pipes to take on a song like Gnarls' "Crazy," but like the other tracks on this record, LaVette makes them all her own.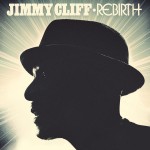 7. Jimmy Cliff: Rebirth (UME)
It would be easy to report that Rebirth is a return to form for Jimmy Cliff, but A. Cliff never left for me to proclaim he's returned, and B. since you could always count on Cliff for the kind of sturdy Reggae album he released this year, he remains in very fine form. That said, the state of Reggae is alive and well in the hands of Jimmy Cliff who released one for the ages this year.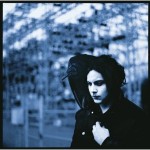 8. Jack White: Blunderbuss (Third Man)
He may have changed his color schemes from red and white to blue for his first solo record, but this album isn't a White of a different color musically…and that's a good thing! Mr. White looks at love from all sides now on Blunderbuss and has come up with a collection featuring biting lyrics and songs that get under your skin and stay there. With a tune stack that includes the White Stripe-ean bluster of "Sixteen Saltines," the Led Zep folk of "Love Interruption" and the loosey-goosey rockabilly of "I'm Shakin'," a new color scheme and not one, but two backing bands (one female one male), White has proven that even though he likes to lean on visual themes and shticks, his music speaks the loudest.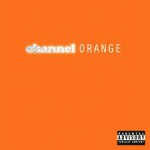 9. Frank Ocean: channel Orange (Def Jam)
I saw OFWGKTA perform at the Pitchfork Music Festival several years ago and utterly disliked their set. So when I began hearing the pre-release hype surrounding the album channel Orange by one of the members of Odd Future, I pretty much dismissed it in turn. That, my friends, was a big mistake. Upon finally hearing this record, my ears weren't prepared for the pure soulful sounds (think Talking Book era Stevie Wonder or the "Superfly" sound of Curtis Mayfield) packed into superb tracks like "Sweet Life," "Thinkin' 'Bout You," "Super Rich Kids," and "Crack Rock" which is both ethereal and gritty at the same time. Like too many of the hip hop records that come out today, the songs are surrounded by brief skits that, if anything, take away from the blissful experience of Ocean's performances throughout this essential record. There's a reason why this album is on everyone's top albums of the year list this year (including mine), and the proof surely is in the grooves!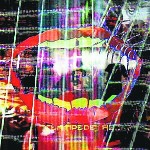 10. Animal Collective: Centipede Hz (Domino)
In a musical world where little is truly ever new, Animal Collective consistently tap into the past to create a sound that's wholly their own. Like a wigged out Yes or a Beach Boys on acid, the sound of Animal Collective is like nothing else you've ever heard. Coming in on the heels of their breakthrough record, Merriweather Post Pavilion, Animal Collective took a left turn away from the bright lights of fame and has offered up a far denser platter that gives it up in spades upon repeated listening.
Runners Up
11. Dr. John: Locked Down (Nonesuch)
12. Ravi Coltrane: Spirit Fiction (Blue Note)
13. dBs: Falling Off The Sky (Bar None)
14. G.O.O.D. Music: Cruel Summer (Kanye West) (Island/Def Jam)
15. Branford Marsalis: 4 MF's Playin' Tunes (Marsalis Music)
16. Bob Dylan: Tempest (Columbia)
17. Aimee Mann: Charmer (Superego)
18. Neil Young & Crazy Horse: Americana (Reprise)
19. Leonard Cohen: Old Ideas (Columbia)
20. Grimes: Visions (4AD)
Best Of The Rest
21. Bela Fleck/Marcus Roberts Trio: Across The Imaginary Divide (Rounder)
22. Green Day: Dos (Reprise)
23. Flaming Lips: Flaming Lips & Heady Fwends (Warner Bros.)
24. Redd Kross: Researching The Blues (Merge)
25. Dwight Yoakam: 3 Pears (Reprise)
26. Kelly Hogan: I Like To Keep Myself In Pain (Anti)
27. Rhianna: Unapologetic (Island/Def Jam)
28. M. Ward: A Wasteland Companion (Merge)
29. Various Artists: Chimes Of Freedom – The Songs Of Bob Dylan (Amnesty International)
30. Beach Boys: That's Why God Made The Radio (Capitol)
Reissues
1. Merle Saunders/Jerry Garcia: Keystone Companions – Complete 1973 Fantasy Recordings (Fantasy)
2. Johnny Cash: The Complete Albums Collection (Columbia)
3. Billy Bragg & Wilco: Mermaid Avenue – The Complete Sessions (Nonesuch)
4. Velvet Underground: Scepter Acetate LP (UME)/Velvet Underground: Verve/MGM Albums (Sundazed)
5. Captain Beefheart: Bat Chain Puller (Zappa Family Trust)
6. Joe Strummer & The Mescaleros – Catalog Reissues (Hellcat)
7. Carole King: Legendary Demos (Hear Music)
8. The English Beat: Complete Beat (Shout Factory)
9. The Who: Live At Hull
10. Paul McCartney: RAM (Hear Music)
Edited: December 18th, 2012
Song Of the Day by Eric Berman – "Yes And No" by Branford Marsalis
Before TV and Leno, there was Branford, brother of Wynton and young Turk on the saxophone. He was touring behind his 1988 album "Random Abstract" at the time of this recording and had Kenny Kirkland on piano, Bob Hurst on bass and powerhouse drummer Jeff "Tain" Watts along for the ride. Here they are tearing it up on a Wayne Shorter classic called "Yes And No." I was fortunate enough to be at this show and a then-unknown jazz piano player by the name of Harry Connick Jr. was the opening act. Sitting at the table behind me that night was Bill Cosby, his wife, and Miles Davis. It was hard to focus on the magic unfolding on the stage with them sitting behind me. However, I did approach them after the show and shook their hands.
Edited: April 30th, 2012